Valley Jazz Network

JAZZ LEGENDS SERIES: 
It was All Happening In Harlem:   An "Informance" with EMERY SMITH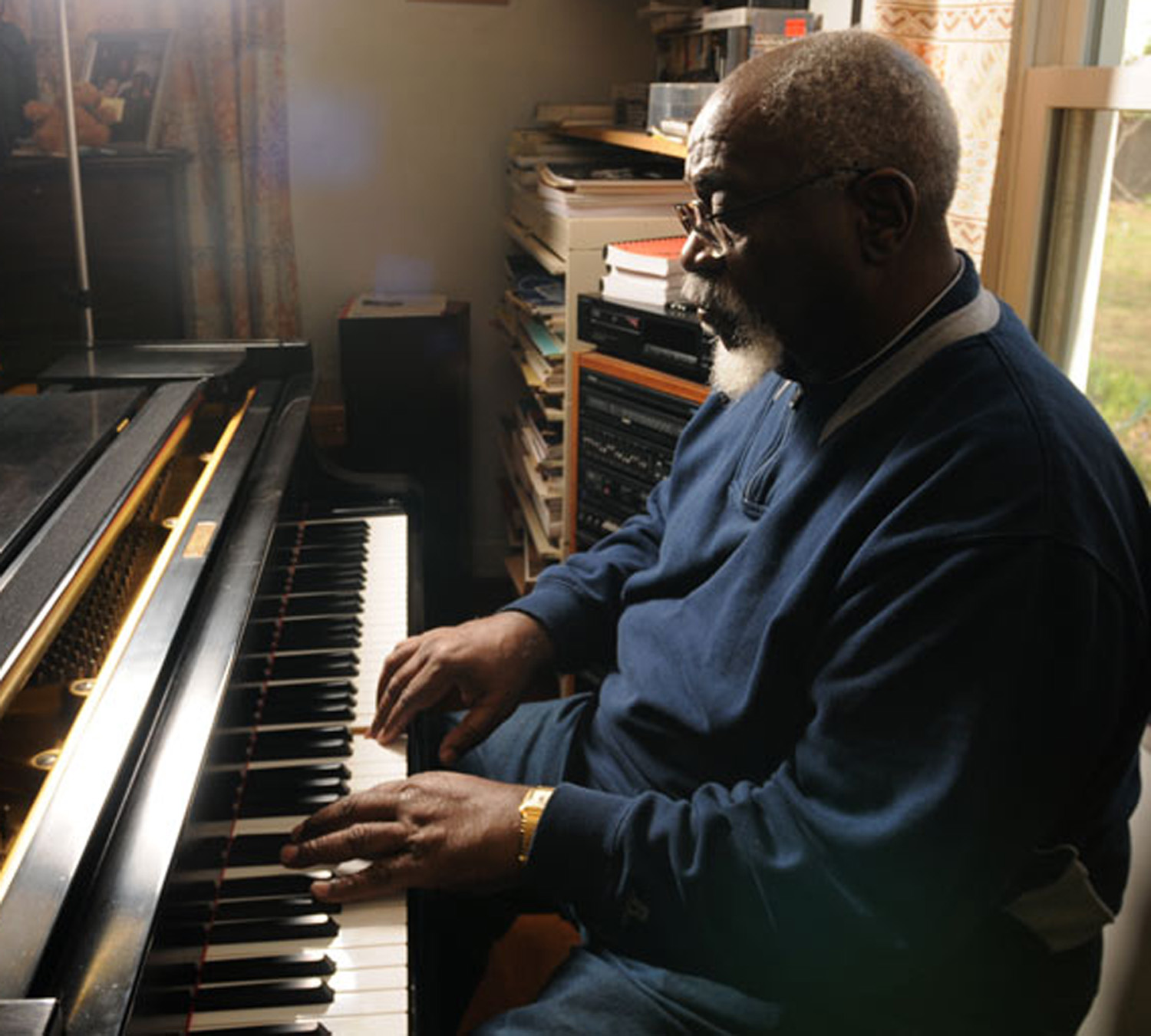 DECEMBER 2, 2013 AT 7 PM
NORTHAMPTON COMMUNITY MUSIC SCHOOL
Emery Smith will share his memories and some musical examples from his years performing in Harlem's jazz scene during the 40s and 50s. A legendary jazz pianist, Smith has performed with many jazz greats like Charlie Parker, Dizzy Gillespie, Carmen McRae, Coleman Hawkins, Bud Powell, Tadd Dameron, Thelonious Monk and Max Roach.

He will be interviewed by Paul Combs, author of a recent book on composer, performer and band leader Tadd Dameron.


SUGGESTED DONATION: $15. Proceeds to support future VJN jazz programs and the Northampton Community Music School Scholarship Fund.
 
JOIN VALLEY JAZZ NETWORK
Our first GENERAL MEETING will take place just before the EMERY SMITH event on December 2nd. Come to the meeting at 5:30 PM at the Northampton Community Music School, to hear more about future plans and to get involved with the Network! 

"LIKE" OUR  FACEBOOK PAGE: On the Valley Jazz Network Facebook page you will find all sorts of jazz-related events, workshops, lectures, etc. Jazz events throughout the Valley are added daily!


COME TO OUR EVENTS
Valley Jazz Network produces and sponsors special events each year that include salons we call "Listening Parties" where musicians perform and discuss their work, as well as pre and post show discussions at the Fine Arts Center and various concerts in venues throughout the Valley.

BECOME AN ACTIVE MEMBER
Membership in the Valley Jazz Network is free. Full Membership meetings are twice per year. If you are interested in being more involved, or serving on a Steering Committee, or helping to organize activities, see our Organizing Principles for more details.

For information on joining this cohort of jazz lovers whose mission promises to bring a positive influence on the presentation of "America's Classical Music" (Dr. Billy Taylor), contact Darcy Hartmann at 413-577-2487 or email her;  or Yvonne Mendez  at 413-545-4161 or email her.

Valley Jazz Network
Membership is free.

Contact Yvonne Mendez at 413-545-4161; email her.

About
Organizing Principles