GUY KLUCEVSEK ARTISTS
WITH TODD REYNOLDS
Guy Klucevsek is one of the world's most versatile and highly-respected accordionists. He has performed and/or recorded with Laurie Anderson, Bang On a Can, Brave Combo, Anthony Braxton, Anthony Coleman, Dave Douglas, Bill Frisell, Rahim al Haj, Robin Holcomb, the Kronos Quartet, Natalie Merchant, Relâche, Zeitgeist, and John Zorn. He is the recipient of a 2010 United States Artists Collins Fellowship, an unrestricted $50,000 award given annually to "America's finest artists."

His 1987 project, Polka From the Fringe, a collection of commissioned polkas by Fred Frith, Elliott Sharp, Bobby Previte, Carl Finch and others, toured the world and was released on two cds on the eva label, and were named "best recordings 1992" on WNYC-FM's "New Sounds" program. In 1996, he founded Accordion Tribe, an international ensemble of composer/accordionists Otto Lechner (Austria), Maria Kalanemi (Finland), Lars Hollmer (Sweden), Bratko Bibic (Slovenia) and himself. They toured internationally from 1996-2009, are the subjects of Stefan Schwietert's award-winning documentary film, Accordion Tribe: Music Travels, and released on three cds (Intuition) . Klucevsek has released over 20 recordings as soloist/leader on Tzadik, Winter & Winter, innova, Starkland, Review, CRI, and XI.

His music theatre scores include "Chinoiserie" and "Obon" with Ping Chong and Company, "Hard Coal," with the Bloomsburg Theatre Ensemble, "Industrious Angels" for Laurie McCants, and "Cirque Lili" for French circus artist Jérôme Thomas, which has been performed with live music over 250 times. He and Dan Hurlin were awarded, a BESSIE for, "The Heart of the Andes, which has played the Henson International Puppetry Festival, The Barbican Center in London, and the Ten Days on the Island Festival, Tasmania. He can also be heard on John Williams's orchestral scores for the Steven Spielberg films, "The Terminal," "Munich," "Indiana Jones and the Kingdom of the Crystal Skull," and "The Adventures of Tin-Tin," and on A. R. Rahman's score for "People Like Us."

Todd Reynolds is a violinist, composer, and conductor well known for his work with amplified violin and electronics. A student of Jascha Heifetz and former principal of the Rochester Philharmonic Orchestra, Reynolds entered the contemporary music scene in New York as a member of Bang on a Can and Steve Reich and Musicians. Reynolds co-founded the string quartet Ethel as an attempt to take a classical ensemble format into the technological age by collaborating with a series of avant-garde and experimental composers, musicians, and artists to expand the string quartet repertoire to include electronic and interactive works. Reynolds' playing has been critically acclaimed both in his career as a repertoire violinist and as an improviser. He has collaborated and recorded[2] with a wide range of artists, most notably Anthony Braxton, John Cale, Steve Coleman, Yo-Yo Ma, and Todd Rundgren. Reynolds has been the recipient of a number of grants and awards for his work, including ASCAP awards and a 2003 Meet the Composer Commissioning Award.
Connect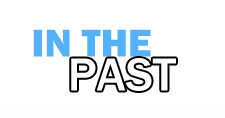 Here is an archive of many of our past events. If you are looking for current happenings at the FAC please go to the home page.
The past events section is updated periodically, very recent past events may not be listed immediately.
To navigate within the past events section:
By Program then by Year
By Artist for Exhibitions
Note these pages are updated every semester.  Not all events or exhibitions will be listed here promptly after they are over.