Lyric Visions
An Exhibition of Work by the Faculty of the UMass Art Department
March 26 – May 3, 2015

Opening Reception: Thursday, April 2, 2015, 5 – 7 p.m.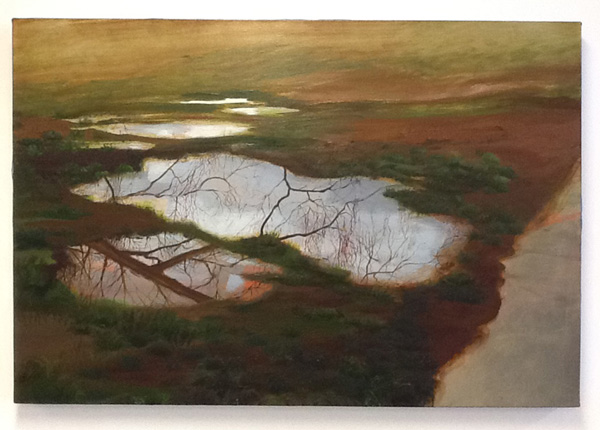 Shona MacDonald, Sky on Ground #1, 2014

Guest curated by Lorne Falk, Five College visiting associate professor of contemporary art, this exhibition focuses on the recent work of twelve full-time Art Department faculty, many of whom are new to the Amherst community: Alexis Kuhr, Young Min Moon, Shona Macdonald, Copper Frances Giloth, Susan Jahoda, Jeanette Cole, Michael Coblyn, Patricia Galvis y Assmus, Benjamin Jones, Jerry Kearns, Nancy LaPointe, Robin Mandel, and Jenny Vogel.

 
Contact
Open
Tuesday-Friday:
11am to 4:30pm
Saturday & Sunday:
2pm to 5pm
Open until 8 PM every first Thursday of the month
Closed
Mondays
Academic Breaks
State Holidays  
Contact Us
Main Number
(413) 545 3672
 
Connect



Press Release

Amherst Bulletin Review

Opening Reception: Thursday, April 2, 2015, 5 – 7 p.m.


Related Events at the University Museum of Contemporary Art:
 
Tuesday, April 7 | Noon – 1 p.m. | Robin Mandel and Jenny Vogel discuss their shared interest in the poetic potentials of everyday objects and their approach to using current technologies in their works.
 
Wednesday, April 8 | 4:30 – 5:30 p.m. | Copper Giloth discusses the research and development of her mobile app "Labyrinth of Fables," a 3D virtual reality reconstruction of a 17th century garden at Versailles. She will also demonstrate adapting the app to an Oculus Rift VR headset.
 
Tuesday, April 14 | Noon – 1 p.m. | Painters Shona Macdonald and Alexis Kuhr present a gallery talk exploring the relationship between idea and image in their work.
 
Wednesday, April 15 | 4:30 – 5:30 p.m. | Susan Jahoda of BFAMFAPhD asks, "What is a work of art in the age of $120,000 art degrees?" Based on our findings in "Artists Report Back," we discuss how debt, rent, and precariousness affect the lives of creative people.