Beat Streuli
September 20 - November 5, 2006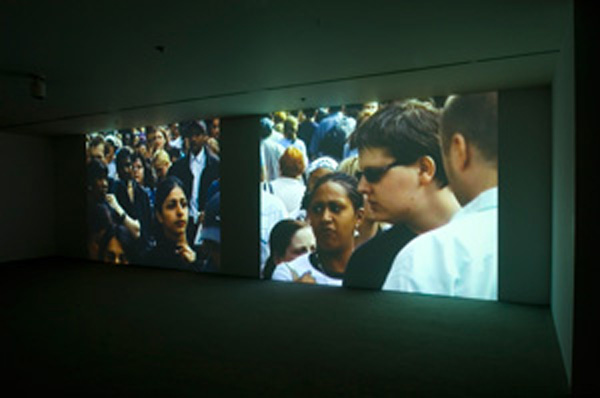 Swiss-born artist Beat Streuli (b. 1957) has developed a substantial and impressive body of work in photography and video that documents the transient pedestrian activity of urban life. He documents the image of people in urban spaces around the world, in Asia, Europe, the U.S., Africa, and Australia. Streuli's images of people moving through and among each other blur a line between portraying anonymity and individuality. The dramatically slowed video images, which represent an ever-changing sea of pedestrians -- bodies and faces navigating through a given city -- offer a moving social portrait of contemporary society. Streuli's exhibition at the University Museum of Contemporary Art will be the artist's first museum exhibition devoted to his recent video. He has exhibited widely throughout the world since 1990. A few of his many solo exhibitions have occurred at the Palais de Tokyo, the Stedelijk Museum in Amsterdam, and the Museum of Contemporary Art in Chicago. A special artist's book, along with a limited edition color photograph, will be published in connection with the exhibition, in collaboration with Atopia Projects. Pro Helvetia Foundation, Switzerland, and Fondation Nestlé pour l'Art has provided generous support for this exhibition. Additional support comes from the Swiss Consulate in Boston; Murray Guy Gallery, New York; and Erna Hecey Gallery, Brussels.
Generously supported by Pro Helvetia Foundation, Switzerland and Fondation Nestlé pour l'Art. Additional support by the Swiss Consulate in Boston; Murray Guy Gallery, New York; and Erna Hecey Gallery, Brussels.
Contact
Open
Tuesday-Friday:
11am to 4:30pm
Saturday & Sunday:
2pm to 5pm
Open until 8 PM every first Thursday of the month
Closed
Mondays
Academic Breaks
State Holidays  
Contact Us
Main Number
(413) 545 3672
 
Connect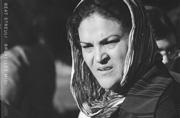 Bruxelles Midi Catalog
The publication consists of a series of street portraits taken in Brussels. Presented as a large-format book, in which a cadenced encounter of 25 of these portrait images is created through the irregular insertion of blank pages & spreads, the full-bleed printing is uninterrupted by textual explanation or contextualization.
32 pgs, b/w, 11"x 17".
Price $20