Chuck Close Photographs
September 11 – December 6, 2015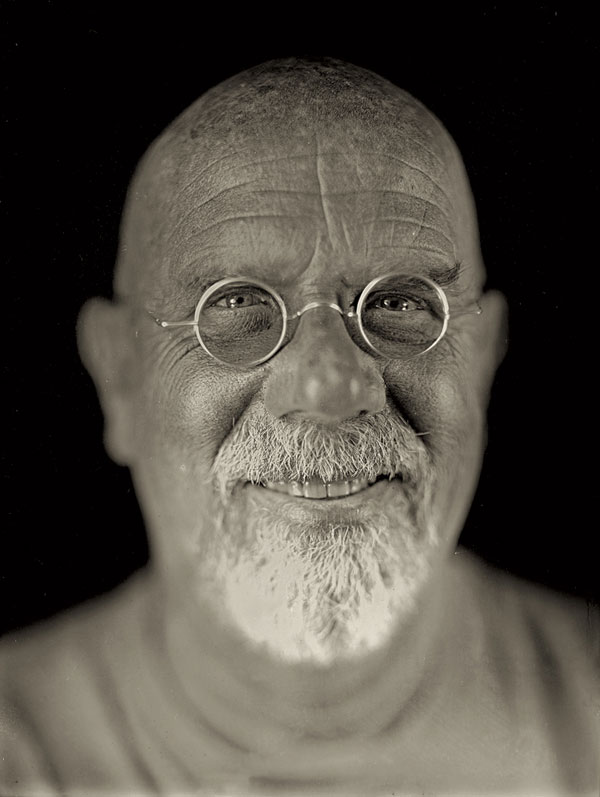 Chuck Close, Self-Portrait, 2004; Daguerreotype; 8-1/2 x 6-1/2"; © Chuck Close in association with Jerry Spagnoli, courtesy Pace Gallery
 

Chuck Close is one of the most important figures in contemporary art, renowned for more than five decades for his portrait paintings. At the same time he has investigated, experimented and explored another subject with equal virtuosity: photography. Chuck Close Photographs is a comprehensive survey of significant scope, exploring how the artist has stretched the boundaries of photographic means, methods, and approaches throughout his career.  It includes 129 photographs spanning from 1968 to the present, ranging from black and white portraits to monumentally scaled composite Polaroids, to intimately scaled daguerreotypes. For the first time in his extensive exhibition history, this project delves deeply into the full range of his photographic works.

While a member of the UMass Amherst Art Department, Chuck Close's very first solo exhibition was held here in 1967. Although he taught at UMass Amherst for a short period of time, his impact and influence were widely felt among students and faculty. He was awarded an Honorary Doctorate of the Arts by the University of Massachusetts Amherst in 1995.

The exhibition is co-organized by Terrie Sultan, Director of the Parrish Art Museum, Long Island, NY, and Colin Westerbeck,  an internationally acclaimed author, independent curator, and former curator of photography at the Art Institute of Chicago. The exhibition is accompanied by an illustrated book published by Prestel, with essays by Colin Westerbeck and Terrie Sultan.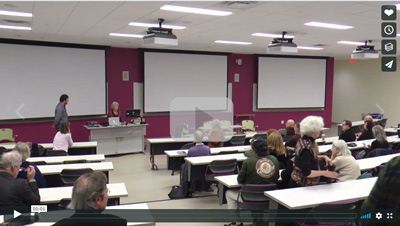 Contact
Open
Tuesday-Friday:
11am to 4:30pm
Saturday & Sunday:
2pm to 5pm
Open until 8 PM every first Thursday of the month
Closed
Mondays
Academic Breaks
State Holidays  
Contact Us
Main Number
(413) 545 3672
 
Connect




Thursday, September 10, 5 – 7 p.m., UMCA
Opening Reception
Chuck Close Photographs
 
Thursday, October 8, 5 – 7:30 p.m.
Unitarian Meeting House, 121 North Pleasant Street, Amherst
Sponsored by the Amherst Art Walk
Chuck Close Documentary , 2007, Dir. Marion Cajori, 116 min.
Introductory conversation with Keith Hollingworth, artist and friend of Chuck Close, and UMCA Education Curator Eva Fierst
This mesmerizing video, the last documentary made by the late director Marion Cajori, expertly reveals Chuck Close's singular process of portraiture.
 
Thursday, October 15, 4:30 – 6 p.m. Herter Hall, Room 227
Chuck Close Documentary , 2007, Dir. Marion Cajori, 116 min.
This mesmerizing video, the last documentary made by the late director Marion Cajori, expertly reveals Chuck Close's singular process of portraiture.
 
Thursday, November 5, 6 p.m., UMCA
Chuck Close Photographs Up Close: 30 min tour with Education Curator Eva Fierst, in conjunction with the Amherst Art Walk.
 
Wednesday, November 18, 5:30 - 7 p.m, Integrated Learning Center, Room S131
Film Screening of Interview with Chuck Close (ca 20 min)
MFA students Paul Teeling and David Musgrave were invited to Chuck Close's studio to document a rare interview with the artist.
Followed by
Talk: Christopher Finch on the Photography of Chuck Close
Author of Chuck Close: Life, artist, critic, and former curator of the Walker Art Center Christopher
Finch will talk about the photography of Chuck Close.

Review in "The Boston Globe", Oct 30, 2015

Daily Hampshire Gazette Review

UMass Magazine Review