Annual Curatorial Fellowship
The University Museum of Contemporary Art's annual Curatorial Fellowship exhibition has been the culmination of a year-long independent project for course credit, conducted by Art History graduate students in collaboration with the Art History Graduate Program. Featuring works pulled primarily from the UMCA's permanent collection, the exhibition demonstrates the strength and diversity of over 3000 works of art on paper held by UMass. Students research objects; write labels, text panels, a press release, an exhibition announcement, and website information; write and submit a grant application; write and design a brochure; help design the exhibition layout and work on the installation; and assist with all other aspects of exhibition development.
The Curatorial Fellowship is designed to deepen students' understanding of the intellectual and practical tasks of curation in a museum setting. It has provided students with hands on experience and highly valuable skills in the job market.
Beginning in 2015 the UMCA invites Studio Arts graduate students to collaborate with their Art History peers through participation in the Curatorial Fellowship exhibition. Working together on a collaborative exhibition project opens a breadth of possibilities for Art History and Studio Arts graduate students and provides a greater range of potential careers after school.
The following are links to the past Curatorial Fellowship exhibitions:
Artifacts at the End of a Decade
: February – April, 2021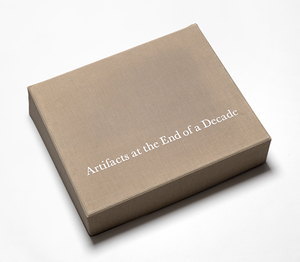 Color in Containment
: March 22 – April 29, 2018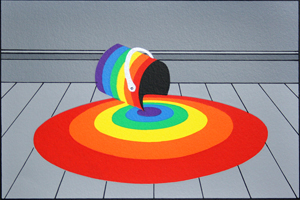 5 Takes on African Art / 42 Flags by Fred Wilson
: September 27, 2017 – December 10, 2017, January 23 – April 29, 2018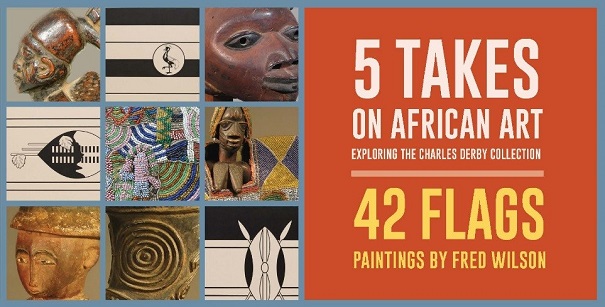 Eyes are For Asking
: March 24 – May 1, 2016
Body Politic: The Anatomy of the Grotesque
: March 26 – May 3, 2015
Fractured: The Modern Nude
: March 27 - May 4, 2014
Shaping the View
: April 3 - May 5, 2013
The Domestic Sphere Goes Pop
: April 4 - May 6, 2012
The Minox and The Big Shot: Andy Warhol
: September 23 - December 13, 2009
The Unexpected Encounters of Looking Again
: November 28 - March 15, 2008
What Is Love
: April 19 - June 3, 2007
Word and Image
: May 4 - June 12, 2006