Nicole Eisenman: Prince
Exhibition
September 23 – December 5, 2021 and February 3 – May 1, 2022
Virtual Live Chat with the Artist: Wednesday, November 10, 2021, 6:00 - 7:00 p.m.
View the Online Exhibition

Sign our Guest Book
An exhibition at the UMCA of prints by internationally renowned artist Nicole Eisenman is the artist's first museum exhibition to focus solely on their remarkable prints (lithographs, etchings, woodcuts, paper pulp prints, and monotypes). Despite Eisenman's reputation as one of the leading artists of our time, this exhibition provides a first glimpse into the range of the artist's exploration and experimentation in printmaking.

Influenced by Expressionism, Impressionism, and Pablo Picasso, Eisenman explores the human condition, populating their works with emotionally resonant, cartoonish figures, formed out of exaggerated, painterly lines and intense colors. Full of pathos and dark humor, they are expressionistic portraits of Eisenman and friends, or imagined characters based on critical observations of everyday life and culture, combining representation and abstraction, caricature and the grotesque, gender instability, and queerness. Eisenman's figures seem isolated and contemplative — products of our time, reflections of ourselves.

Eisenman, in collaboration with designer Tiffany Malakootie, has designed an exhibition poster, including an essay by Faye Hirsch, an editor and critic who has published widely on contemporary art and has known the artist for 25 years.

Parallel to this exhibition is a selection of historic prints and drawings from the Mead Art Museum, Amherst College, and the Mount Holyoke College Art Museum that relate closely to the imagery and techniques of Eisenman's prints in the exhibition, selected by UMass Art History Associate Professor Karen Kurczynski and Graduate Assistant Abigail Clark. The selection of works is based on the artist's own interests as well as formal and iconographic connections that provide a productive dialogue between modern and contemporary perspectives.
Related Events
Thursday, February 24, 5:30–6:30 p.m. / Artists on Artists / A Walking Tour of Nicole Eisenman: Prince with local artists Amanda Barrow and Vick Quezada  
Exhibition Tours by Student Educators
Join a trained Student Educator for a discussion of Nicole Eisenman: Prince.
10- to 20-minute tours begin at 1:00 and 2:00 p.m.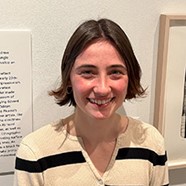 Basia Mille
Exhibition Tour by Student Educator Kelly Novak
April 2
Basia Mille: One Thousand Kisses. From the Latin sonnet Catullus 5 to Eisenmann's prints, kissing is one of the most documented external expressions of love. It is universal, transcendent, and declarative. In this tour, we weave Catullus' famous lines through selected Eisenmann works, in order to examine the power found in the act of kissing, as well as other emotions that (intentional or otherwise) may come to surface through a kiss.

Kelly Novak is a senior at UMass Amherst studying Sustainable Food and Farming. While her academic background is not art-heavy, she is interested in how humans have used the visual arts to document their relationships with the natural world. When she is not in the museum or in the classroom, she can be found on campus in the educational garden or walking the numerous trails in Amherst.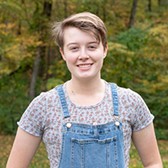 The Internal Outcast
Exhibition Tour by Student Educator Emma Holz
April 9
Eisenman's work symbolizes the profound loneliness of the human condition. Their art forces the viewer to analyze the relationships they treasure most, and the internal dynamics that create the bonds we hold. In this tour, the viewer is invited into a conversation with the subject in order to explore the relationship dynamics and inner feelings of isolation that Eisenman's work may provoke.

Emma Holtz is a sophomore at UMass Amherst studying the History of Art and Architecture. With a concentration in Medieval history and deep love for museum studies, Emma combines these interests by focusing on the historical and personal context of the artworks on exhibition at the UMCA, in order to extrapolate the many interpretations and encourage visitors to take a closer look. When not in the museum, Emma can be found in the UMass band building with the color guard or creating something new in the Student Union craft center.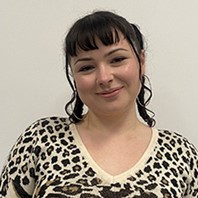 Making Connections in the State of Disconnect
Exhibition Tour by Student Educator Sofia Maroulis
April 16
How has the pandemic changed the way we interpret group dynamics and connection? Come join us at the UMCA on April 30 to explore this idea and more, through the work of Nicole Eisenman.

Sofia Maroulis is a Junior at UMass studying Art History. She is passionate about working to make museums a more equitable and inviting space for visitors of all backgrounds. Sofia is also interested in the rise of interactive art installations and what that will continue to evolve into.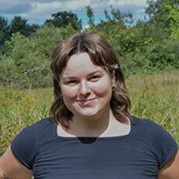 Decoding Dreams
Exhibition Tour by Student Educator Isabelle Webber
April 23
In a New Yorker article from March 2021 about Eisenman's work, the author points out how in much of Eisenman's work, the viewers' first reaction is "fear that they're being asked to decode a dream." During my tour, I hope to introduce you all to a few of Eisenman's pieces that feel dream-like as well as build conversation on how we would interpret the artworks if they were a dream. This theme is really interesting to me because there's a similar relationship between dreams and artwork, being that, as viewers, we can only speculate its meaning, never really knowing. So, as we look at each artwork keep in mind the following question: How would you interpret, or respond to this if it were a dream you had?

Isabelle Webber is a senior at UMass Amherst studying Women, Gender, and Sexuality Studies with a minor in Art History. With a passion for museum education work, she hopes to provide space for people of all ages and abilities to engage with, and get inspired by, artwork and history. Graduating this spring, Isabelle hopes to pursue a career within the intersection of social justice work and the arts. When not in the museum, Isabelle can be found crafting or hosting her radio show at WMUA, the student radio station on campus.


Virtual Live Chat With The Artist
Our Sponsors: