This is your museum! The UMCA strives to be an integral part of your education at UMass Amherst. As a teaching museum and creative laboratory, we offer many ways for you to get involved. From joining our Student Educator team, curating an exhibition, or completing a for-credit internship, to doing work-study as a museum attendant, we invite you to learn and build your professional museum experience here at the UMCA.  
Become a UMCA Student Educator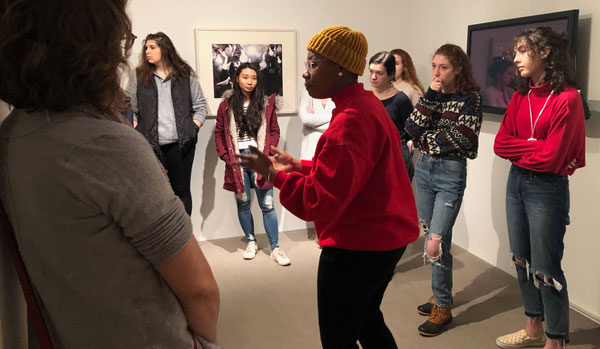 UMCA Student Educators provide personal tours and educational experiences for our visitors. They are trained by our Education Curator, Amanda Herman, in a for-credit course offered as a semester- or year-long opportunity through the History of Art and Architecture Department. Students research the most innovative museum education approaches in the field, then put that knowledge to practice working as educators with visitors such as UMass students, community members, local schools, and the general public.
If you are interested in museum studies, art education, and public engagement, this is the opportunity for you.
To register, please contact UMCA Education Curator
Amanda Herman
. Permission from the instructor is required.  
Internships & Student Jobs
Internships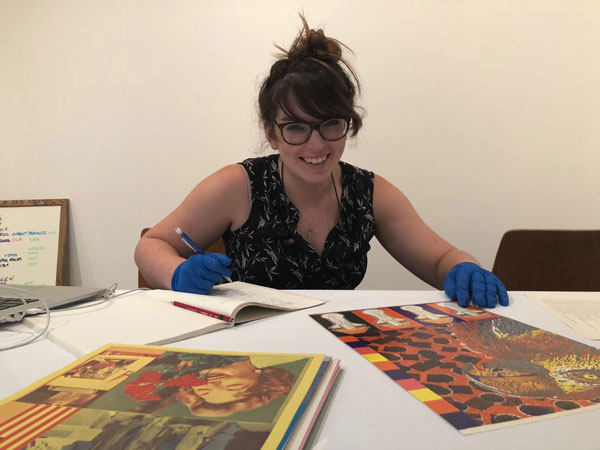 UMCA Internships offer valuable experience in the everyday workings of a university art museum. We provide internships in four main areas:
Social Media, Collections Management, Installation,
and
Museum Education
. Students work closely with UMCA staff to identify projects in their interest area and work on projects that aid the museum in its daily operations. You can assist with research for exhibitions and cataloging works of art (Collections Management); help with publicity and work on the UMCA's social media platforms (Social Media); participate in installations and prepare for upcoming exhibitions (Installation); or develop educational materials, outreach strategies, community engagement, and public programs for our visitors (Museum Education).
Internships for course credit are available in coordination with many academic departments to fulfill course requirements.
To apply: Please send your resume and a cover letter to UMCA Education Curator
Amanda Herman.
The cover letter should introduce yourself and your relevant background, explain your interest in the position, and include what internship you are most interested in: Social Media, Collections Management, Installation, or Museum Education.
Student Jobs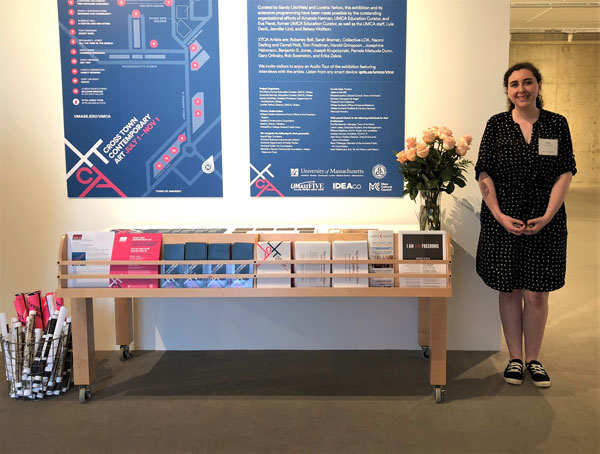 UMass students who are eligible for work-study may apply to serve at the front desk of the University Museum of Contemporary Art. Tasks include interacting with museum visitors, answering questions, and monitoring museum security.
To apply or for more information, please e-mail the UMCA Business and Communication Manager
Betsey Wolfson
.  
Curatorial Fellowship Program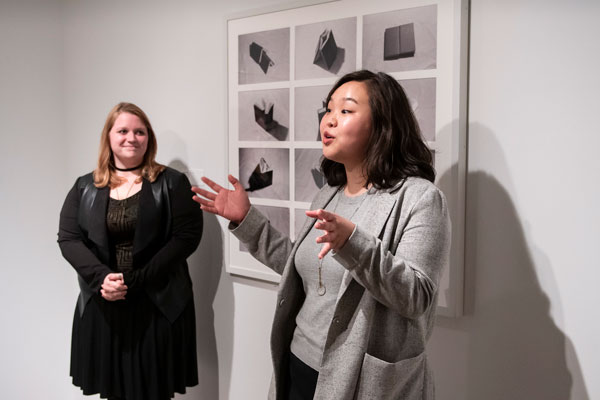 The Annual UMCA Curatorial Fellowship Program for Graduate Students provides an opportunity for the selected fellows to perform all aspects of presenting an exhibition at the museum. Curated from the museum's
permanent collection
of more than 3000 contemporary works on paper, fellows will conceive and develop the exhibition's theme, research selected works, and write an accompanying brochure, wall texts, and exhibition labels. Fellows will utilize marketing strategies to produce a press release and exhibition invitations, highlighting their opening reception to introduce the exhibition to the public. Gallery talks, a symposium, or related events will provide additional opportunities for the public to delve deeper into the exhibition's theme and content.
Two Fellows will be selected to work as a team by the University Museum of Contemporary Art in consultation with academic advisors in Studio Art and History of Art and Architecture. Typically one Fellow is selected from each department. During the year-long fellowship, museum staff will support the Curatorial Fellows in all aspects of the project while the academic advisor provides conceptual and theoretical guidance. The exhibition serves as the culminating project of the fellowship year. This is an unpaid fellowship but can be completed for academic credit.
To apply or for more information, please email the UMCA Education Curator
Amanda Herman.
Graduate Assistantships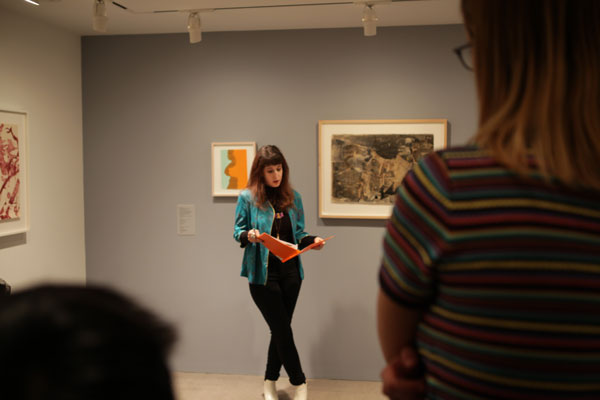 The UMCA partners with graduate departments at UMass to support semester- or summer-long assistantships for interested graduate students. Past UMCA graduate assistants have worked closely with UMCA staff to develop public programs and symposiums (such as the
For Freedoms Town Hall
and
Art + Math =
), curate exhibitions (Speak To Me Of Rivers[link to Speak To Me page) and complete crucial collections management projects.
For more information, please e-mail the UMCA Education Curator
Amanda Herman.
Explore Our Collection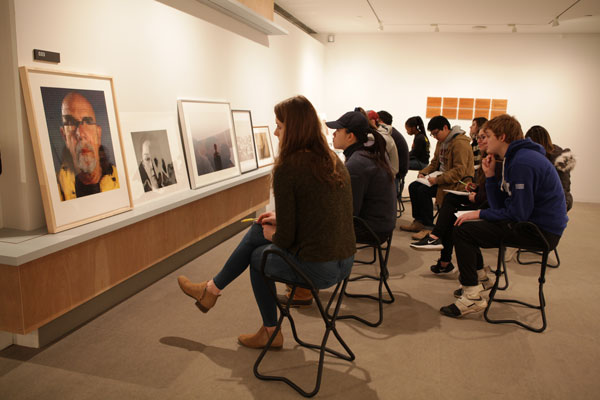 The University Museum of Contemporary Art collection was started by professor emeritus Walter Kamys in 1962 as a teaching collection for art students. It has grown to over 3000 pieces, with a focus on works on paper. It is the most expansive compilation of contemporary photographs, drawings, and prints to be housed in a Massachusetts public institution outside of Boston.
The UMCA is part of the
Five College Museums/Historic Deerfield computerization project
, which integrates the collections of the area's museums and makes their respective holdings accessible for purposes of study and research. All images of works in the University Museum of Contemporary Art Collection are identified with "UM" affixed to their accession number.
To access the collection online,
click here.