We Are For Freedoms 
Virtual Town Hall
Tuesday, October 27, 6:00 - 7:00 p.m.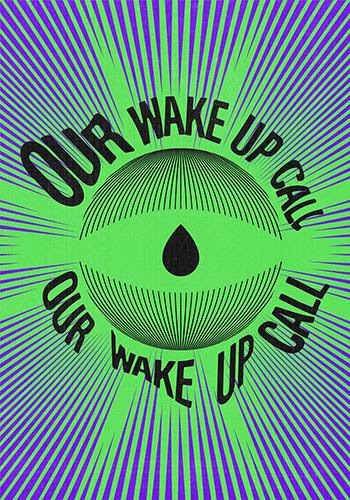 The University Museum of Contemporary Art — in collaboration with "For Freedoms" and "The Wide Awakes" — hosted the
We Are For Freedoms
Virtual Town Hall.
Organized by the For Freedoms Student Organizing Committee, this virtual gathering brought together students, artists, and creative thinkers to discuss ideas around survival, healing, civic engagement, and a collective, radical reimagining of a just and hopeful future. Artist kara lynch was the featured guest.
The event included an introduction to the Museum's spring 2021 exhibition of the same name.
The For Freedoms Student Organizing Committee was conceived by Carolyn Parker-Fairbain, a UMCA intern and student in the UMass Afro-Am Department. The Committee seeks to engage the community at large with student-led public programming, will serve as the student voice within the museum, and will be ambassadors to the community. The goals are to be an intentionally decolonized space embodying the best practices for the group's development, and to use art and arts programming to infuse these ideologies into the community at large.
"
For Freedoms
" is a national artist-led organization that models and increases creative civic engagement, discourse, and direct action. They work with artists and organizations to center the voices of artists in public discourse, expand what participation in a democracy looks like, and reshape conversations about politics. 
This Town Hall event and the spring exhibition are sponsored by Florence Bank and by a UMass Campus Climate Improvement grant award.
More information at
https://forfreedoms.org/
and
https://wideawakes.com/
 Watch on YouTube for full screen.