The Impossible Landscape
November 29, 2006 - March 4, 2007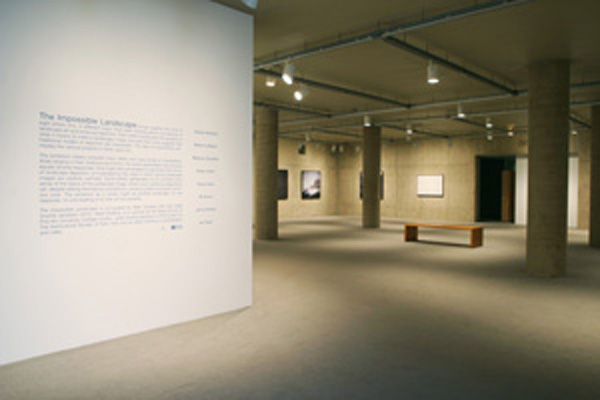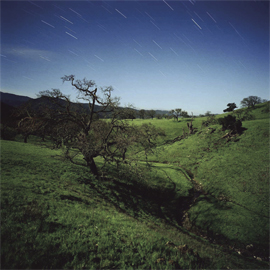 Fullmoon@Californian Oaks, 2005,
C-print mounted on aluminum,
48 x 48 inches Courtesy of Matthew
Marks Gallery, New York
Photographs, drawings, paintings, sculpture, and film by well known and emerging British, American, and Canadian artists including Darren Almond, Tacita Dean, Janice Kerbel, Melanie Carvahlo, and others.
This exhibition aims to juxtapose and foreground how these artists re-think the genres of landscape through photography, film, sculpture, painting and drawing. While the artists might be seen to be interested in dreamy or fantastical landscapes, their work also suggests that for them, traditional ways of depicting landscapes have become impossible. The desire to represent the natural world remains, but new modes of representation become urgent.
Guest curated by Mark Godfrey (Lecturer, Slade School of Art, London) and Jodie Jacobson (curator, Horticultural Society, New York). An exhibition catalogue will be produced.
Sponsored in part by The British Council and the Horticultural Society of New York
Contact
Open
Tuesday-Friday:
11am to 4:30pm
Saturday & Sunday:
2pm to 5pm
Open until 8 PM every first Thursday of the month
Closed
Mondays
Academic Breaks
State Holidays  
Contact Us
Main Number
(413) 545 3672
 
Connect