Local Boy Makes Good
January 25 – March 14, 1983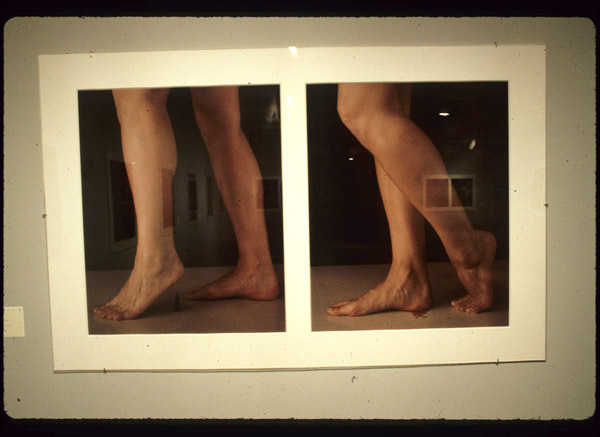 Wegman was born in Holyoke and raised in East Longmeadow, Massachusetts, where his family still resides. Many of Wegman's photographs, drawings and videotapes are patently humorous, expressing the artist's "deadpan but genuine sense of the absurd." The current exhibition includes twenty large format (20"X24") unique Polaroids. Using the mass media as the source of his subject matter, Wegman has created humorous portraits that parody advertising photographs for such familiar products as Chanel perfume, Myer's rum and the Jolly Green Giant's niblets. A Polaroid diptych of Wegman and his pet Weimaraner Man Ray, the unlikely subject of many of the artist's works, will be on view. A portfolio of eight black and white and two dye transfer photographs spanning ten years of the collaboration between Wegman and Man Ray will be exhibited. The photographs, published as an homage to Man Ray (who died in 1982), present the noble side of Wegman's best friend, the willing model for so many of the artist's zany costumed portraits.

The exhibition will also include almost sixty of Wegman1s cartoon-like ink sketches done in a naive style. Wegman quickly dashes off his witty ideas in these amusing Thurber-like cartoons that combine words and images in absurd, often irrational juxtapositions. As critic Lisa Lyons states, "William Wegman is something of an art world anomaly. Though identified with various movements in contemporary art, he remains a lively maverick, highly regarded by artists and vanguard critics." Wegman was born in 1943 in Holyoke, Massachusetts. He received a B.F.A.
from the Massachusetts College of Art, Boston and an M.F.A. from the Universityof Illinois, Champaign. He has been awarded a Guggenheim Foundation Fellowship and two National Endowment for the Arts grants. His work is exhibited at the Holly Solomon Gallery, New York. The artist will give a talk on his work at the University of Massachusetts at a date to be announced.
Contact
Open
Tuesday-Friday:
11am to 4:30pm
Saturday & Sunday:
2pm to 5pm
Open until 8 PM every first Thursday of the month
Closed
Mondays
Academic Breaks
State Holidays  
Contact Us
Main Number
(413) 545 3672
 
Connect