Lynne Cohen/False Clues/January 22- March 9, 2014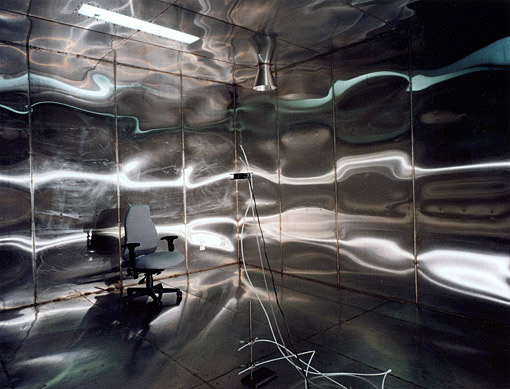 Laboratory 1999/2013;  © Lynne Cohen; Courtesy of Olga Korper Gallery, Toronto

Since the 1970s, renowned Canadian artist Lynne Cohen has been photographing interior spaces – laboratories, offices, health spas, classrooms, shooting ranges – often wryly humorous, sometimes bleak, with an element of suspense and of uneasiness. Her large-format photographs are devoid of people but not of human presence. Through the seemingly fictional quality of these spaces, the purposes of which are as often as not ill-defined, Cohen creates a cross between documentary photography and artifice, sense and nonsense, the ordinary and dream-like. Her vision is informed by a deep feeling for the mystery in the ordinary, what is on the surface but out of sight.
 
Lynne Cohen: False Clues was organized by the Musée d'Art Contemporain de Montréal.

 
---
Lynne Cohen was born in Racine, Wisconsin, in 1944. She has lived and worked in Canada since 1973 and currently resides in Montréal, Québec. She has been in numerous solo and group exhibitions around the world and is represented in over 50 public collections, including the National Gallery of Canada, the Australian National Gallery, the Bibliothèque Nationale de France, the Art Institute of Chicago, and the Metropolitan Museum of Art
.
Contact
Open
Tuesday-Friday:
11am to 4:30pm
Saturday & Sunday:
2pm to 5pm
Open until 8 PM every first Thursday of the month
Closed
Mondays
Academic Breaks
State Holidays  
Contact Us
Main Number
(413) 545 3672
 
Connect