Marc Peloquin/Bob Tyson: Photographs
September 7 – October 20, 1991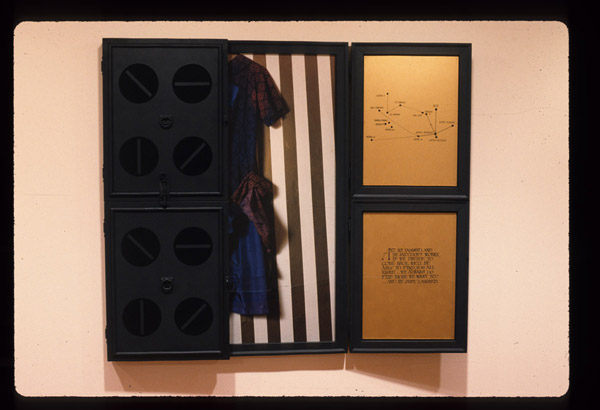 Marc Peloquin/Bob Tyson: Photographs is an exhibition of landscape settings, interior views, and still life arrangements by two photographers whose work, although unrelated, possesses an understated balance between conscious choice and happenstance. Each artist is represented by approximately 20 photographs taken between the late 1970s and the present. In most of his work, Marc Peloquin shows a penchant for photographing unusual sites in an almost matter-of-fact way; the work of Bob Tyson, on the other hand, reveals his uncommon sensibility to ordinary places and things.

Marc Peloquin lives in Natick, Massachusetts and works as a freelance feature photographer for The New York Times Syndication and Yankee Magazine. He has also worked as a medical photographer for Dr. David Hubel's neurobiology research team at Harvard University (1978-85), and has been an instructor in the School of Journalism at Boston University (1987-88). This is his first university gallery exhibition.

Bob Tyson, who lives in Palo Alto, California, has exhibited his work internationally and has received numerous awards, including Djerassi Foundation grants in 1988 and 1989, and a series of California Arts Council Artists-in-Schools grants between 1987 and 1990. In 1989-90, he was a Lecturer in Art at Stanford University where he received his M.F.A. in photography (1986), and his B.S. in geology (1969).
Contact
Open
Tuesday-Friday:
11am to 4:30pm
Saturday & Sunday:
2pm to 5pm
Open until 8 PM every first Thursday of the month
Closed
Mondays
Academic Breaks
State Holidays  
Contact Us
Main Number
(413) 545 3672
 
Connect