Question Bridge: Black Males
January 28 – May 1, 2016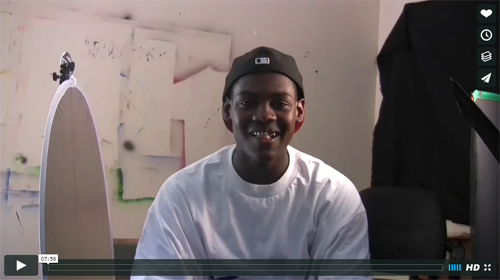 QB Doc Episodic Update from Question Bridge on Vimeo.
Question Bridge: Black Males
January 28 – May 1, 2016
Opening Reception: January 27, 5 – 7 p.m.
The UMCA is pleased to present
Question Bridge: Black Males
, a five-channel video installation that aims to represent and redefine black male identity in America, and powerfully exposes the incredible diversity of thought, character, and identity within the black American male demographic, disrupting traditional generalizations.
This project, created by Chris Johnson, Hank Willis Thomas, Bayeté Ross Smith, and Kamal Sinclair, explores challenging issues within the black male community by instigating a transmedia conversation across the geographic, economic, generational, educational, and social divisions of American society. These artists collected more than 1,600 question and answer videos from over 150 men across the country from 2008 to 2011. The conversation that is created brings about healing and understanding among group members, but when it's shared publicly, understanding happens on a broader scale: non-black viewers are exposed to complex and authentic images of black males rarely seen in American media. The hope is that this exposure will help break down the many negative perceptions people have about black men. Johnson, Thomas, Ross Smith, and Sinclair shaped the content into an insightful, provocative, and entertaining five-channel video installation that has been exhibited at over 30 museums, festivals, and institutions.
From the beginning, the goal of the project has been to represent and redefine black male identity by getting large numbers of black men to participate in the effort.
Question Bridge
has embarked on a campaign of getting 200,000 black males to add their voices through the
Question Bridge
website and mobile app by summer 2016.
Following on the heels of
Du Bois in Our Time
, the UMCA's 2013 landmark exhibition project, we will create an interactive platform for our audiences in order to expand the dialogue sparked by
Question Bridge
, and to make participation more accessible. Using a computer or smart phone, new participants will be able to contribute questions and answers, creating a living archive of black male voices in our region. We will seek community engagement from a wide spectrum of our local population and communities by hosting a day-long session (date tba) where anyone can come to sign up on the Question Bridge app so that voices from our various communities can become a part of the national dialogue.
The UMCA is pleased to collaborate with Deerfield Academy's
von Auersperg Gallery
in the Hess Center for the Arts, where
Question Bridge: Black Males
can be seen from January 10 to March 10, 2016 (Opening Reception: January 10, 2016, 4 to 6 p.m.). Related educational programs will be organized:
https://deerfield.edu/departments/administrative-departments/von-auersperg-art-gallery/
Artists' Statement
This is a critical period in history for the African American community. In recent years, many have been able to transcend racial, cultural and economic boundaries while others have found themselves increasingly confined to the margins of society. African American men are particularly challenged by this paradox. A black man is the President of the United States, yet black men are still severely overrepresented in incarceration and high school dropout rates, and suffer disproportionately from various preventable health risks and as victims of homicide.
The representation and depiction of black males in popular culture has long been governed by prevailing stereotyped attitudes about race and sexuality. Far too little is known about the range of internal values and dynamics of this group. Scientists, social scientists, theorists, historians, politicians and activists have investigated the plight of the African American male on various levels and from diverse perspectives, yet not enough has been done to represent a multi-faceted and self-determined representation of this demographic. Ultimately Black males' greatest challenges are with themselves. The question is, "why?"
Question Bridge: Black Males
opens a window onto the complex and often unspoken dialogue among African American men, creating an intimate and essentially genuine experience for viewers and subjects and providing new opportunities for understanding and healing. This project brings the full spectrum of what it means to be "black" and "male" in America to the forefront. "Blackness" ceases to be a simple, monochromatic concept.  
The University Museum of Contemporary Art gratefully acknowledges the support of The Art Angels of Western Massachusetts.  
QB Doc Episodic Update from Question Bridge on Vimeo.
Contact
Open
Tuesday-Friday:
11 a.m. to 4:30 p.m.
Saturday & Sunday:
Noon to 4:00 p.m.
Open until 8 PM every first Thursday of the month
Closed
Mondays
Academic Breaks
State Holidays  
Contact Us
Main Number
(413) 545 3672
 
Connect



Talk by Will Sylvester '11 (BDIC)
April 3, 3-5 PM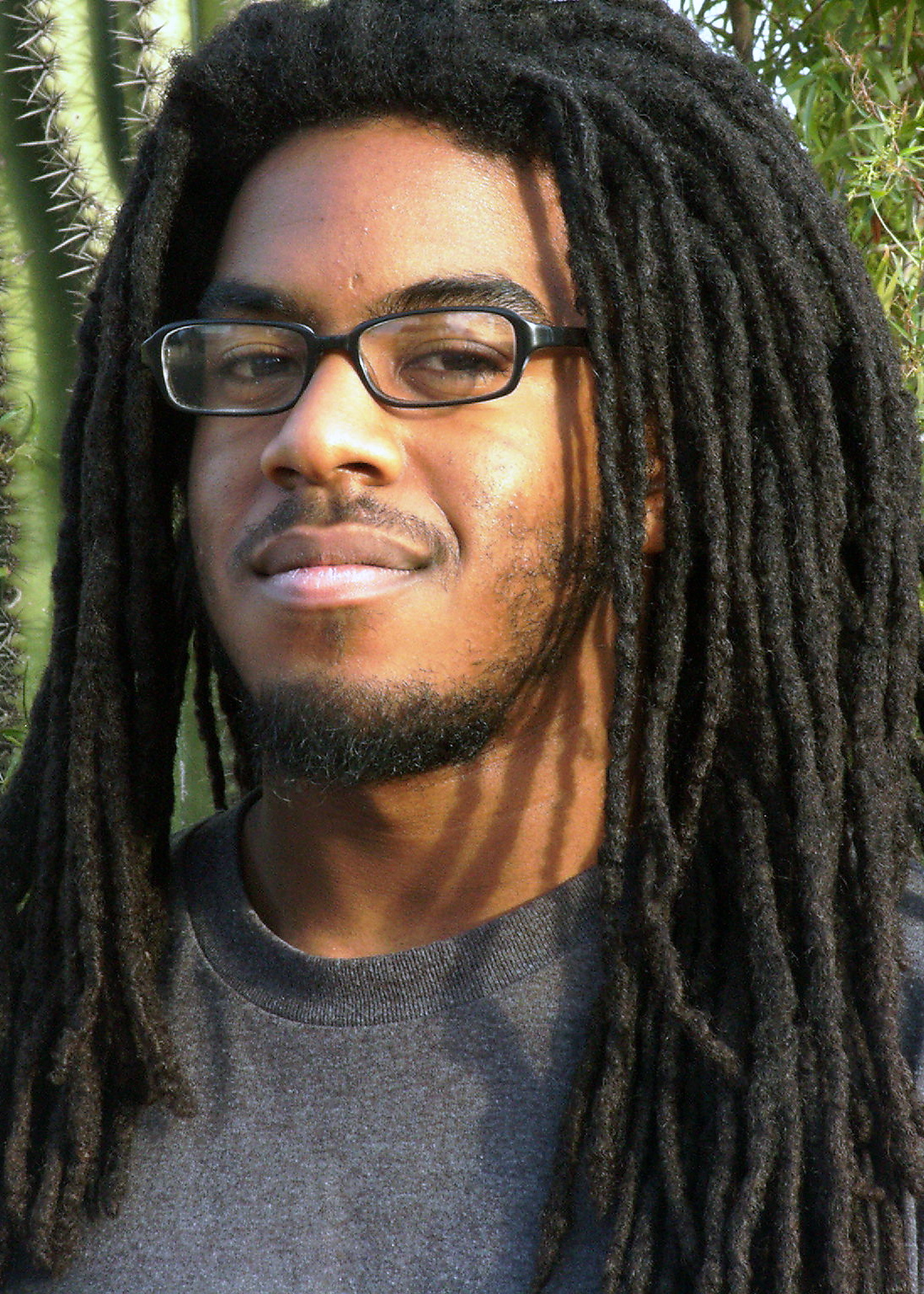 The Post-Production Producer of Question Bridge: Black Males will be visiting the UMCA between 3-5 PM to talk about his involevment with this nationally important video project.
For audio interview clip of Will Sylvester on The Bill Newman Show, click here.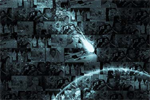 Collidescope: Adventures in Pre- and Post- Racial America
April 14 – April 23
Rand Theater, Fine Arts Center, UMass
Many African Americans who were murdered and terrorized by the Klan, who maintained their reign of white supremacy, never received any respect or their 'Ashes to Ashes', the final words in a typical African American funeral service. This project acknowledges and mourns the African American victims who died not only during the Jim Crow era but until this very day.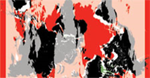 I Breath with You, Part II,  March 22- May 6
This two-part exhibition features artwork from the U.S. and over a dozen other countries. Augusta Savage Gallery, New Africa House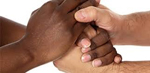 Confronting Racism in the Contemporary U.S.
, workshop
March 24, 2016   7:00 pm-4:00 pm
March 25, 2016   11:45 am-1:15 pm and 2:30 pm-4:00 pm
Student Union, Room: Cape Cod Lounge, UMass Amherst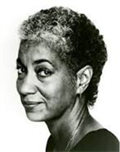 Feminist Poetics:  Legacies of June Jordan
Friday, March 25, 
Student Union Ballroom, UMass
A day-long symposium celebrating the work of feminist poet, scholar and activist June Jordan, and her legacies in contemporary feminist poetics.