MUSEUM WITHOUT WALLS: CRAIG COLORUSSO - SUN BOXES        
September 22 – 25, 2014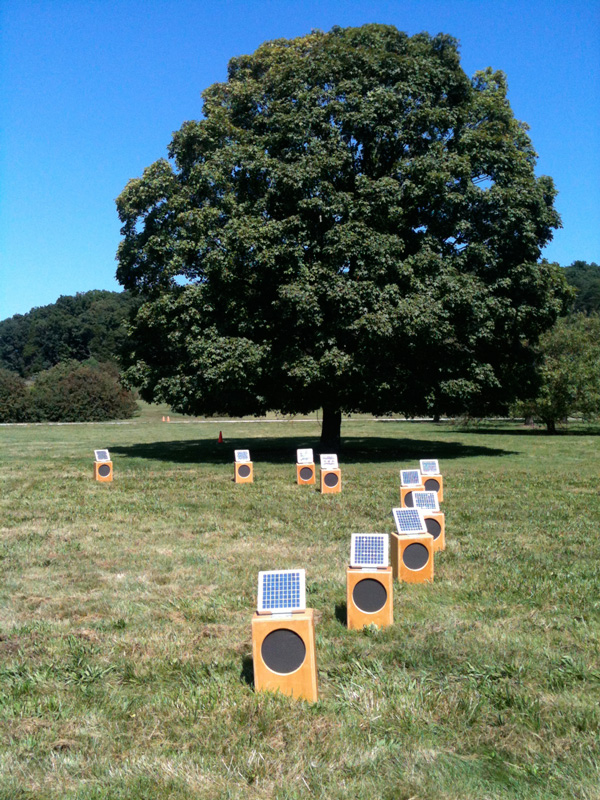 Over the course of several days the artist Craig Colorusso will place Sun Boxes in public places around the UMass campus and Mt Holyoke College where they will emit sounds generated by sunlight.
Sun Boxes is an environment to enter and exit at will. It's comprised of twenty speakers operating independently, each powered by the sun via solar panels. There is a different loop set to play a guitar note in each box continuously. These guitar notes collectively make a Bb chord. Because the loops are different in length, once the piece begins they continually overlap and the piece slowly evolves over time.
The project, funded by the UMCA and theDepartment of Electrical and Computer Engineering, is a collaboration between the sciences and the arts. Its strong educational component is particularly well suited for this campus as it demonstrated to students the happy intersection of art+technology and carries an environmental message. Other departments interested in this project are Studio Arts, Music, Computer Science, Environmental Studies, and Building Sciences. The artist will be on site and will be able to meet with classes upon request.
To increase awareness of the project the UMCA is planning to promote the installation not only on its website but, in order to utilize current forms of communication, inform students and the larger UMass community where Sun Boxes is located. The boxes will change locations during the day/week.  Facebook and twitter notices will be sent out to disclose the latest location of Sun Boxes on campus. The ephemeral nature of the installation will mirror the location of the boxes. Sun Boxes can be on flat, hard surfaces or on grass; the individual boxes can be placed in close groupings or in a larger environment. They will grow silent as dusk sets in. The artist will remove them from campus at the end of each day.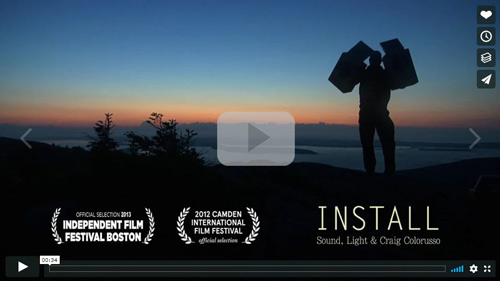 Contact
Open
Tuesday-Friday:
11am to 4:30pm
Saturday & Sunday:
2pm to 5pm
Open until 8 PM every first Thursday of the month
Closed
Mondays
Academic Breaks
State Holidays  
Contact Us
Main Number
(413) 545 3672
 
Connect



Facebook and twitter notices will be sent out to disclose the latest location of Sun Boxes on campus.