SYMPOSIUM
The Future of Collecting
Friday, September 30, 2022 / 9:30 a.m. — 5:00 p.m.
Bowker Auditorium / Stockbridge Hall / UMass Amherst
Admission is Free / Registration strongly advised / More information at 
umass.edu/umca

Following the Symposium
Campus Collections Tours / 3:00–5:00 p.m. / Refreshments at the UMCA / 5:00–6:30 p.m.
---
The University Museum of Contemporary Art (UMCA) at UMass Amherst presents a daylong symposium, The Future of Collecting , in conjunction with its anniversary exhibition, 60 Years of Collecting , celebrating the museum's permanent art collection. The Symposium will be held on Friday, September 30, 2022, 9:30 a.m.–3:00 p.m., in Bowker Auditorium at Stockbridge Hall on the UMass Amherst campus. After the symposium, visitors may take a tour of several collections around campus, 3:00–5:00 p.m., and enjoy a Reception at the museum, 5:00–6:30 p.m. Admission is free, but registration is advised. Visit umass.edu/umca for additional information.

The focus of this day-long symposium is on collections as sites of discovery — exploring how research within museums engenders greater understanding of their holdings and how new forms of collaboration among museums, artists, collectors, researchers, and the public bring new information about collections to light — past, present, and future. We bring together a group of leading artists and museum professionals who are at the forefront of creatively engaging with collections and envisioning the future role of museums. Our panelists will explore the themes, "Why collecting matters" and "The future of collecting," as they share their experiences and explore new directions.

The symposium takes place at an auspicious moment, as the UMCA celebrates the exhibition 60 Years of Collecting , from September 2022 through May 2023, a milestone for UMass Amherst and a moment for reflection, critical examination, and charting new directions. The Museum has always served the educational and research mission of the University. Its collection belongs to the people of Massachusetts and exists to serve the UMass students as a resource for teaching and learning.
SYMPOSIUM SCHEDULE
9:30 a.m.
Acknowledgements and thanks / Loretta Yarlow, UMCA Director

9:45 – 10:15
Opening Conversation / Anne Pasternak, interviewed by Loretta Yarlow / Live on Zoom
Pasternak is Director of the Brooklyn Museum, one of the oldest and largest fine arts institutions in the nation. She envisions new ways to connect the Brooklyn Museum's historical collections with contemporary ideas and practices, such as experimenting with making the permanent collection and gallery spaces into more dynamic experiences. She was previously Director of Creative Time, an innovative non-collecting public art organization. (Pasternak is a UMass alumna and a former intern at the UMCA).

10:15–10:30
The Contemporary Artist as Collector / Video of Swizz Beats
"How to Support and Celebrate Living Artists" / TED talk, 8 minutes

10:30–12:00
THE ARTIST: As Collection Researcher
Moderated by Karen Kurczynski, Associate Professor of Modern and Contemporary Art, UMass
Jennifer Allora and Guillermo Calzadilla, Artists based in Puerto Rico whose research-based practice encourages viewers to reconsider social and historical narratives. Their recent project at UMass involved the study of the Natural History Collection.
Alex Callender, Artist and Assistant Professor of Art, Smith College, researching the W.E.B. Du Bois Archives at UMass for a UMCA public art project premiering this fall
Jefferson Pinder, Professor of Sculpture at the School of the Art Institute of Chicago. Artist-in-Residence at the Smithsonian in Washington, DC, researching the National Museum of African American History and Culture's collection of mid-20th-century home videos of Black American families.
12:00–1:30
Lunch / may be purchased at the nearby Blue Wall, in the Campus Center

1:30–3:00
THE MUSEUM: The Future of Collecting
Moderated by Samuel J. Redman, Associate Professor of History; Director, Public History Program, UMass; author of The Museum: A Short History of Crisis and Resilience
Mark Mitchell, Curator of American Art, Yale Art Gallery (UMass alumnus and a former UMCA intern). Yale's collection of American paintings and sculpture offers a teaching resource unparalleled in any university museum and is considered one of the greatest public collections of American art in the nation. Yale is a pre-eminent training ground for museum professionals.
nico wheadon, Independent art advisor, curator, educator, and writer. An advocate for BIPOC and womxn artists in all endeavors, she uses her myriad platforms to deepen the canon of contemporary art, while cultivating an engaged community of practice.
Denise Markonish, Senior Curator and Director of Exhibitions at MASS MoCA. Without a collection of its own, the museum places a high value on developing strong relationships with working artists and providing them opportunities to create work to be displayed at the museum, including long-term engagements and loans with artists and private collectors.
3:00–5:00
Tours of the Campus Collections (the hidden gems at UMass Amherst!) / Maps provided
University Museum of Contemporary Art (UMCA) / Contemporary art
Natural History Collections / Specimens of mammals, birds, plants, fishes, reptiles, and amphibians, with a representation of local flora and fauna
The Rausch Mineral Gallery, Department of Geosciences
Special Collections at the Du Bois Library
5:00 p.m.
Refreshments in the Bromery Center lobby / University Museum open
---
60 Years of Collecting and its related programs are supported by UMassFive College Federal Credit Union; Women for UMass; the Class of 1961 Artists Residency Fund; and The Massachusetts Review.
With gratitude to our campus partners and colleagues for their collaboration: Assistant Professor Kelsey Whipple, Department of Journalism; Professor Sohee Koo, Department of Art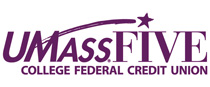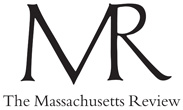 ---