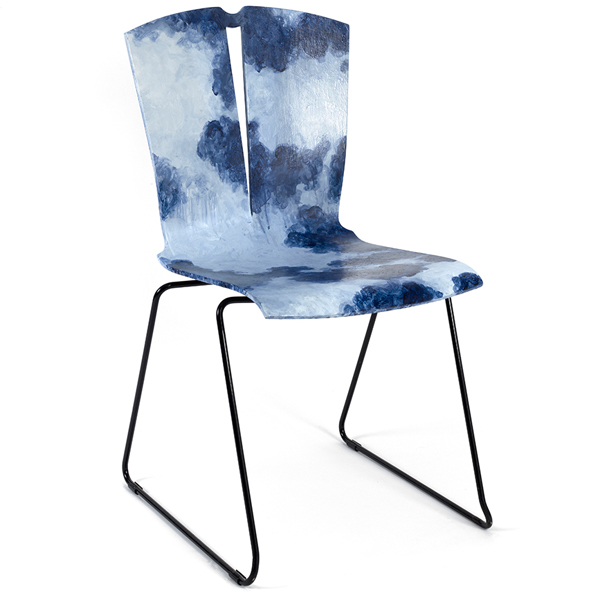 "Williamstown Storm Walk 08.19.2015"
 
Pelham, MA
"Williamstown Storm Walk 08.19.2015"
Website:
www.pagestudios.com
Artist's Statement
Chris Page has been having a dialog between nature and the practice of painting for almost forty years. Exposed to the large-scale paintings of the New York art scene while in high school, he has since pursued painting large abstract canvases that work to communicate his experiences of being in nature.
Influenced by the colors and profound openness of the Artic, Pages' painting became very focused on merging abstraction and landscape. Page's next endeavor was the "Stream Series" and was based on the study of Scarborough Brook that runs along the street Page lives on. Page is currently working on his "Sky Series".
Recently he has started to move his art practice out of the studio to include 'sky-walks', where his witnessing the unfolding daytime sky - its luminosity, immensity, complexity, myriad colors, and dynamic shifting cloud patterns is performed as an artwork on its own. The current paintings and photographs relate directly to this witnessing practice. These experiential walks are followed by studio practices including printing and sequencing photographs and creating paintings.
Working mostly with the canvas on the floor, he paints in an intuitive fashion often working in bursts of intense, concentrated energy applying acrylic paint in a broad range of techniques frequently using repeating gestures to buildup complex forms and rhythms.
He has exhibited in group and solo shows throughout New England, in Brooklyn, NY and in the Lewallen Gallery in Santa Fe, NM.
40 local artists and designers creatively paint, decorate, cut, drill, and embellish 40 chairs. The exhibition culminates in a fundraising party and silent auction of the chairs on February 28, 2016. Exhibition runs January 27 – February 28, 2016
Contact
Open
Tuesday-Friday:
11am to 4:30pm
Saturday & Sunday:
2pm to 5pm
Open until 8 PM every first Thursday of the month
Closed
Mondays
Academic Breaks
State Holidays  
Contact Us
Main Number
(413) 545 3672
 
Connect



Take A Seat! SILENT AUCTION
Join us as we close this exhibition with a silent auction of these amazing works of art.

Sunday, February 28, 2016
5–7:30 p.m.
University Museum of Contemporary Art
$35/person

The evening includes sumptuous edible creations by award-winning UMass Catering Services, music by UMass' finest musicians, and a beer and wine cash bar.

Did you find the chair of your dreams?
Be sure to attend and do some bidding!

Proceeds from this event will support the University Museum of Contemporary Art, an important educational resource for our community