---
---
Procheta Mukherjee Olson: Palimpsest
Olson's miniature paintings depicting social events in India are presented alongside Yun Fei Ji's "Three Gorges Dam Migration," a magnificent 32-foot-long hand scroll.
Explore a richly-designed and informative virtual presentation of Palimpsest that includes images, essays, and insights from the UMCA's Student Museum Educators Kendall Brinson, Sofia Maroulis, and Emma Murphy.
---
Roni Horn
For more than forty years, American artist Roni Horn has developed a richly diverse practice that spans drawing, sculpture, photography, installation, and books. Exploring wide-ranging topics including human identity, ecology, landscape, weather, and language, Horn's work intermingles material and context, complicating relationships between object, subject, and viewer in the process.
Her exhibition at the UMCA concerns the landscape of Iceland, where Horn has traveled and made work since 1975, and how it has informed her practice. The exhibition's focus is Pi, an installation comprised of 45 Iris-printed photographs, taken along the Arctic Circle in the north of Iceland over a six‐year period.
---

Hours
Based on current state and University Covid-19 restrictions, Fine Arts Center venues including Bowker Auditorium, the Concert Hall, Augusta Savage Gallery, Hampden Gallery, and the University Museum of Contemporary Art, remain closed this fall. For more complete information about our virtual events, please visit our
Fall 2020 FAQ page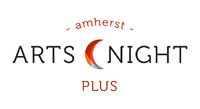 Admission is FREE. Always.
Directions
PVTA and Five College buses stop in front of the Fine Arts Center.
Our street address is 151 Presidents Drive.
From Northampton:
On MA-9 E/State Route 9 E, cross the Coolidge Bridge toward Hadley.
Continue for on Route 9 E for about 4 miles.
In Hadley, take a left onto 116 North / UMass
Take exit off 116 N for UMass. Bear right, and you'll be on Massachusetts Avenue.
You'll see signs for Mullins Center and Campus Garage.
Take a left on Commonwealth Avenue and a right into Parking Garage.
Look for signs for Hotel parking. $1.75/hour.
Or continue on Massachusetts Ave. and park in Visitor Parking or at meters in front of the Fine Arts Center.
Parking lots are free after 5:00 on weekdays.
Parking meters are free after 7:00 p.m.  
Google map
Detailed UMass map
Parking
Parking is available in the Robsham Visitors Center, around Presidents Drive, or in the Lincoln Campus Center Parking Garage.
For patrons with disabilities, the Museum is wheelchair accessible from our north entrance, next to the Campus Pond, where handicapped parking is available. An access-parking permit must be visible.
The North Gallery of the Museum has five steps, with handrails.
If you need help getting into the museum, we recommend that you call ahead so we can assist you: 413 545-3672 or bhwolfson@acad.umass.edu.
Parking map
Accessibility map
Umass Accessibility Map

Address
University Museum of Contemporary Art
Fine Arts Center / UMass Amherst
151 Presidents Drive / Amherst, MA  01003-9931
413 545-3672