Wednesday, February 6, 2019, 8 pm
UMass Old Chapel
Matt Wilson is one of todays most celebrated jazz artists, universally recognized for his musical and melodic drumming style, as well as being a gifted composer, bandleader, producer, and teacher. His latest project, Honey and Salt, uses the words of fellow Illinoisan, Carl Sandberg, to create a masterful evening of poetry and music. "It's a free-wheeling suite with an impish humor that matches its subject," writes Jerome Wilson. "This is, quite simply, the finest work of Matt Wilson's career." Wilson will be joined by Dawn Thomson, vocals, guitar; Ron Miles, cornet; Jeff Lederer, reeds, harmonium and Martin Wind, bass.

General Admission: $15; $7 students

 
Academic Connections: Communication; English; History; Management; Music
See all the
Course Connections
Share this event!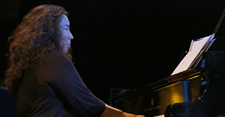 Thursday, September 27, 8pm UMass Old Chapel
Sanchez's music always offers the sound of surprise, whether she's playing "free jazz with structure" or performing with her nine-member ensemble (nonet) of inventive instrumentalists.
fineartscenter.com/Sanchez
---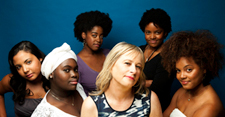 Thursday, March 28, 8 pm Bowker Auditorium
Having devoted much of her professional life to the rich music of Cuba, Bunnett's latest project, Maqueque ("the spirit of a young girl"), pairs the gifted soprano saxophonist and flutist with some of Cuba's most accomplished young female musicians.
---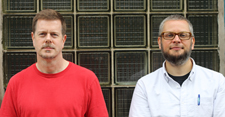 Wednesday, April 24, 8 pm UMass Old Chapel
Chicago saxophonist and composer Ken Vandermark and New York trumpet stalwart Nate Wooley
combined their improvisational vocabularies in 2013 and since have released two, highly acclaimed recordings.
---