Bernard Akoi-Jackson is an artist and writer who interrogates hybrid postcolonial African identities through ephemeral, makeshift memorials and performative rituals of the mundane. He graduated with an M.F.A. from the College of Art, Kwame Nkrumah University of Science and Technology, Kumasi, in 2006. Using critical absurdity, he moves between genres — dance, poetry, installation, photography, and video — to confront the complexities of his specific cultural moment. In Akoi-Jackson's work, "jest" is as serious and profound as "clout," so that a balanced dose of these become the crux of his expression. His work has been shown in group and solo exhibitions in venues across Ghana and internationally. In 2012 his one- minute video Marking Time was featured in a group show at the Slade Research Centre, Slade School of Fine Art, in London. His writ- ing tracks the development of contemporary Ghanaian and African visual art and culture. He has contributed regularly to ArtFOCUS, and has written essays for several exhibition catalogues. Since 2006, Akoi-Jackson has facilitated workshops in Ghana and Germany. He lives and works in Tema, where he also teaches art at the Tema International School.
Adwoa Amoah received her B.F.A. from the College of Art, Kwame Nkrumah University of Science and Technology, Kumasi, in 2003. Through painting and installation, Amoah observes the exchange and dissemination of public information and ephemera in Ghana using newspaper and street conversations. By stitching, gluing, painting, knotting, drilling and screwing metal, magazines, newspaper, canvas, plywood, and thread, she works metaphorically with parts of the eye, presenting an index of people's varied opinions and public information. She relies on macramé as both a process and a symbol of human exchange and connectivity. Amoah's work has been exhibited throughout Ghana and internationally. She has participated in a number of work- shops and has curated many public art projects. In her current role as co-director of the Foundation for Contemporary Art, Ghana, she has coordinated the smARTpower Laboratory workshop, an initiative of the U.S. State Department, administered by Bronx Museum of the Arts. Amoah serves as a facilitator for the Global Crit Clinic, a professional development clinic based in the Fine Arts pedagogical studio critique, along with faculty from Parsons The New School for Design, New York. In 2012 she hosted the pilot clinic for Ghana at the Foundation for Contemporary Art, Ghana, which culminated in a public panel titled From Inside to Out- side; Interrogating Public Space and Exchange Structures in the Context of Contemporary Africa and in May 2013 she hosted and served as project associate curator at the third International Art Residency Program, "The Archive: Static, Embodied, Practiced," with Nigerian International curator Bisi Silva, Centre for Contemporary Art, Lagos.
Yaganoma Baatuolkuu graduated from the College of Art, Kwame Nkrumah University of Science andTechnology, Kumasi, in2005 with a B.F.A. in Sculpture and then was granted an M. Litt. in Managing Creative Industries (Social Dynamics in Networking) from the University of St. Andrews, Scotland. Having left visual arts for some time, she now seeks to reestablish herself through her experimental dialogues, mainly poetry. Her poetry currently explores experiences and their effect on life choices. She is working on her first poetry book.
Serge Attukwei Clottey has taken art in Ghana to a new level. Born and raised in La, located in Accra, Attukwei has known he wanted to be an artist since he was in primary school. His father is a nationally famous artist, and so he derived some of his passion for art that way, but he found a new way to articulate his vision for art and social justice in the world. His artwork grapples with issues of environmental, political, and cultural concern within Ghana, both his mixed- media sculptures and his paintings. After graduating from junior high school, he spent three months in an electronics apprenticeship, and later attended Ghanatta College of Art and Design, where he completed his four years with a diploma in fine art. In 2006, Attukwei was offered a sponsored opportunity to study art in Brazil and came back with a new attitude toward his art and a renewed appreciation for everything in life. For him, art has always come first — at times even before feeding himself. He eats, sleeps, and breathes his artwork; it is as much a part of him as his skin. "My work combines activism and art, addressing cultural, political, combining science with the arts and economic inadequacies in the world. The art implicates both the individual and the government. It urges people into action and at- tempts to rectify the current state of ignorance. The issues affect the entire world; change starts with the individual. I follow the mantra 'Think globally, act locally.'"
Mary Evans was born in Lagos, Nigeria, and received her B.A. from Gloucestershire College and M.A. from the University of London Goldsmiths College, followed by postgraduate work at the Rijksakademie in Amsterdam. Her work has appeared in the UK, Netherlands, United States, China, Can- ada, Mexico, and Dubai. She is the recipient of numerous grants and awards, including a Smithsonian Artist Research Fellowship. In addition to acting as a workshop presenter, she has been a lecturer at numerous colleges in the UK and the Netherlands. She says, "Pattern is a strong leitmotif in my work. I am interested in pattern as ornament as well as pattern as standardization. However, the work is rarely pure ornament, but often reveals the historical, architectural, or social threads of its source.I use pattern and ornament as an aesthetic device through which the viewer can access the work. The intention is to look beyond the façade of ornament to see what lurks there. "My research interests are centered on the social, political, and historical frameworks of diaspora, migration, global mobility, and exchange. I endeavor to inves- tigate how the social, cultural, and political dynamics of modern Britain are in many re- spects the legacy of Britain's imperial past. I am fascinated by the circuitous route via which people arrive and settle somewhere through emigration and diaspora, whether willingly or by force; what affects people on those journeys, what they are forced to learn, and relearn, what they choose to remember and forget, and how they are irrevocably changed."
Kelvin Haizel graduated with a B.F.A. (Painting and Sculpture) from the college of Art and Sciences, Kwame Nkrumah University of Science and Technology, Kumasi, in 2010. He uses paintings, performance, interactive installations, and mixed media art as a way to engage spectators. His body of work elicits response pertaining to trance, simultaneous existence, and mass/consumed culture; these concerns are hidden in pseudomask imagery that he uses to question how loose, yet crafty, our social orientation tends to be. His most recent work deals with presenting just "specific material." His practice seeks to evoke a response to questions embedded in the body of work as opposed to the omniscience of "the artist." As he is quick to tell you, "I have possession of few answers, and a lot of questions."
Kwasi Ohene-Ayeh (I.U.B.) graduated from the College of Art, Kwame Nkrumah University of Science and Technology, Kumasi, with a B.F.A. in Painting, and creates works influenced by the interrelated genres of poetry, music, dance, theater, sculpture, painting, and texts. He is also a cultural events organizer and co-organizer of the foremost open mic poetry event in Ghana, known as EHALAKASA. Born in Accra, Kwasi works in his home country while collaborating with a diverse mix of artists. In 2009, his fourth year in college, he had his first major art exhibition at the Alliance Francaise gallery in Ahodwo, Kumasi. This was a joint exhibition with French artist Charles Sauvat. Both artists showed sketches made over a period of ninety days, and Sauvat's sculptures inspired Kwasi to explore the idiom of "installations." Since then, the artist has been fascinated with situating objects in space to illustrate his ideas. Another major influence for the artist comes from his interactions with proponents of performance-based art in Ghana.
Ato Annan is a Ghanaian artist whose work consists of creating multilayered portraits of contemporary society. His work interrogates the alternating/shifting identities of people, particularly in Ghana and Africa. He uses paintings, collage, installations, performative rituals of the mundane, video or sound to confront the intricate cultural conditions of his contemporary society. His works have been exhibited in Africa, Europe, India, and the United States. Annan is currently projects coordinator at the Foundation for Contemporary Art, Ghana.
Mawuli Kelly Tofah was born in Keta, in the Volta region of Ghana, and raised in Swaziland in its capital, Mbabane, and in South Africa in the period of the apartheid. His passion for photography and sound grew during his childhood and through high school on his return to Ghana. Mawuli enrolled at Ghana's National Film and Television Institute, which provided him with enriching opportunities that helped develop his skills in photography, filmmaking, and sound production. He graduated in 2005 with a B.F.A. in Film Sound Production.Since graduation he has worked with New York University, Accra, in the Department of Art and Art Professions as a teaching assistant for the Projects in Photography and Post Colonial Practice in studio arts. He has simultaneously been a freelance photographer for Courier Inter- national (Spain) and the Sunday Times in the UK. In addition, he has worked as a film sound engineer and filmmaker in Ghana and abroad. In 2012 and 2013 Mawuli was nominated for the Ghana movie awards in the category of sound mixing and editing.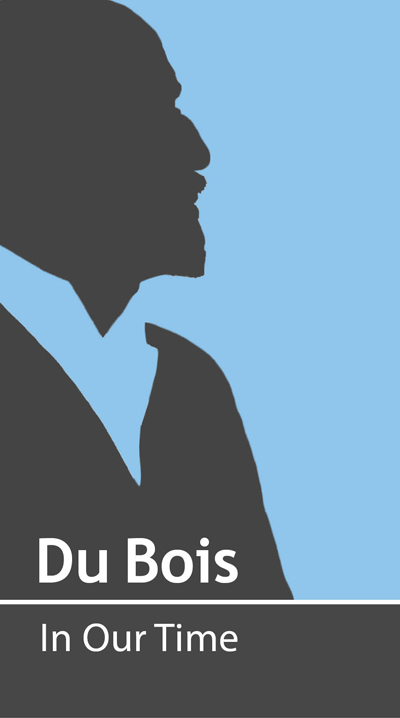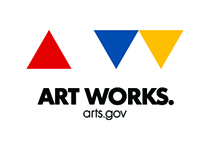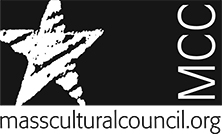 Art Mentor Foundation Lucerne
The Andy Warhol Foundation for the Visual Arts
Art Angels (Community Foundation of Western Mass)
UMass Class of 1961 Artists Residency Program
University of Massachusetts Amherst Libraries -- Special Collections and University Archives -- 
W.E. B. Du Bois Collection