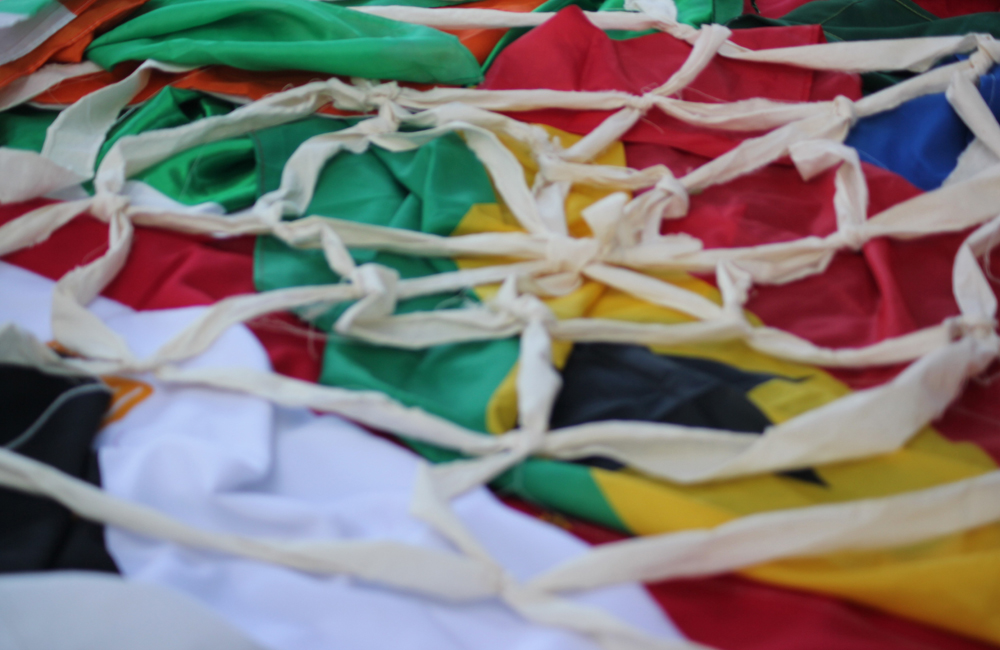 Video still from 
Metaphor: A pun,[un]-intended, at the awakening thresholds of an epoch's dreaming yet, 
Bernard Akoi-Jackson, 2013.
One may posit the idea that W.E.B. Du Bois's life project spun forth from a site of hybridity. This deportment is akin to my own personality and artistic praxis. W[h]e inhabit[ed] and constantly engage[d] an analogous space of multiple culturalities populated by numerous places. This space presents many opportunities for tolerance, cooperation, agreement, and pacifism. But it is a potentially contested space too, potentiating contradictory others, like disagreement, crisis, and conflict. It is, however, usually pragmatic that one who indeed embodies such concepts of hybridity essentially becomes a catalyst to efforts toward unification with attendant pluralities. This does not imply the "blanket" unification that globalist capitalism propitiates; rather, a unification that operates on human[e] levels is what is sought. When we consider W.E.B. Du Bois: his being, originally African American of distant Huguenot and "mulatto" stock with links in the Bahamas, mixed with myriad other racial heritages such as French and Dutch, to state but a few; his thought[s]; his combats and protests; his diverse emotional experiences; influences that wrought his theoretical, philosophical, ideological, and political trajectory; his fighting through discrimination and segregation in America, through further education in Germany and to his eventual adopted final home and resting place in Accra, Ghana — this is a life lived as though enmeshed. Entanglement in this context is not oppressive; it leads to an eventual emancipation premised on the concepts of networking and commun[al]ism[?] In this work we chart the course of a becoming, a seeking to question that state of inertia — inaction — so as to begin [a] journey[s] of [re-]discovery. Conceptually and materially, it becomes a bricolage; disparate elements and layered references intertwine to weave a narrative that, despite its simplicity, presents a complexity quite akin to the being of Du Bois himself. The central image becomes a large wall projection of my hands tying up strips of cloth to create a web, and therein lies the [un]intended pun "at the awakening thresholds of an epoch's dreaming yet." In bringing together disparate materials, forms, sounds, images and texts, Metaphor becomes an even richer tapestry of possibilities. The epoch is itself still dreaming. Is there any chance of an awakening for a people and a time that has so long been comfortably cocooned in rosy beds of cultural amnesia? How might this current generation and forthcoming ones access the voices of sages gone by, when much of our collective ethos is still couched in syncretic pseudoscientific models that are deficient culturally and spiritually? In viewing the work, audience[s] is[are] expected to begin contemplating journeys. Journeys of discovery, re-discovery, or recovery.
- Bernard Akoi Jackson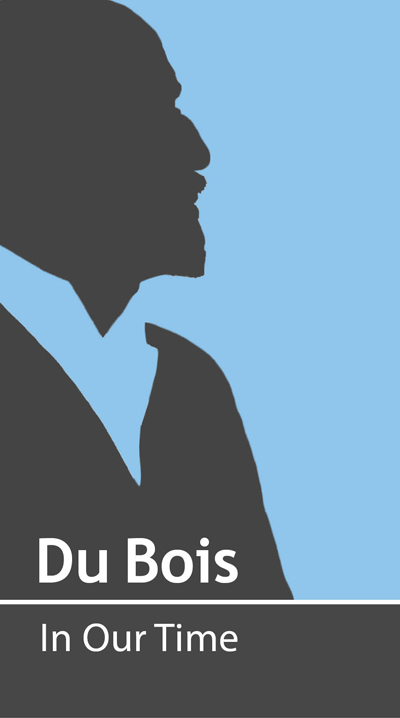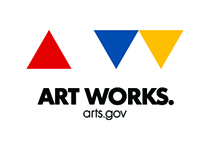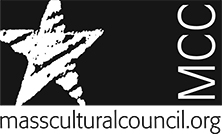 Art Mentor Foundation Lucerne
The Andy Warhol Foundation for the Visual Arts
Art Angels (Community Foundation of Western Mass)
UMass Class of 1961 Artists Residency Program
University of Massachusetts Amherst Libraries -- Special Collections and University Archives -- 
W.E. B. Du Bois Collection