Du Bois in Our Time/Accra

On 6 March the chiefs of Fante signed the 'Bond of 1844' with British appointed governor of the coastal states. The chiefs had ceded authority over some judicial matters to British officials. This relationship gradually became one of dependency and protection at the time when the Fante were seeking respite from the incessant attacks from the Asante. The signing of the bond marked the beginning of the relationship which resulted almost 40 years later in the coastal states becoming part of the Crown colonies in 1886. The metamorphoses of the relationship forced by other events like the Berlin Conference to partition the continent of Africa ushered in the beginnings of the colonial rule of many Western Europeans states over several African countries.
Let us fast forward 170 years later to 2014 and 50 years after the death of W.E.B. Du Bois, a vocal and energetic civil rights leader whose writings, speeches, activism supporter of Pan-Africanism drew Kwame Nkrumah into his circle of friends. Ghana's first president came to understand more about the need to fight for the rights of the people of the then Gold Coast under the tutelage of W.E.B. Du Bois. The legacy of W.E.B. Du Bois cannot be looked at in the Ghanaian context without looking at the role he played in during our independence struggle. Not be taken lightly is W.E.B. Du Bois' renouncement of his American citizenship for a Ghanaian one. There are quite a number of strands which have come into play with 'Du Bois in our time' project. The idea of this project was to employ a multi-prismed lens to examine the legacy of the man ― W.E.B. Du Bois. Indeed just as how the prism refracts light, the project involving artists, academics, writers, scholars, Pan-African enthusiasts would each from their own perspective re-learn and reflect on the his relevance and importance in present day Ghana. There has been no limit to the information available about W.E.B. Du Bois ― in Ghana ― at the Du Bois centre ― in his personal library and the general library, in UMCA, Amherst ― access to his writings and correspondence through its archives and online resources.
As the director of a foundation which is working against all odds to encourage young artistic nascent talents in Ghana, it is seldom that young artists are pitched onto a stage with internationally acclaimed artists and professionals. Additionally this project presented a tempting opportunity for the artists to explore new mediums in their artistic practice that they would ordinarily not have engaged.
This project has seen pitching of minds, academic and artistic sifting through myriads of information, writings, poetry, objects, smells, pictures... Several discussions, conversations, workshops have been held and these will continue during the opening events at the Du Bois centre on 5 and 6 March 2014. The project which started at University Museum of Contemporary Art, University of Massachusetts Amherst, Massachusetts in 2012, has culminated in a trans-Atlantic exploration and sharing of ourconnection to the great mind of a legendary person. The UMCA museum is the largest repository-physical and online of resources of W.E.B. Du Bois ― this includes his books, manuscripts, photographs, memorabilia and correspondence. Through this collaboration we have provided platforms for several dialogues to take place between and within several communities inside and outside Ghana. In September 2013, the exhibition of the 'Du Bois in our time' commenced at UMCA following the commissioning of 10 artists who presented their works and with several programmes held around the launch of the exhibition. This included artist talks and discussions and workshops. Similar events will take place with the "Du Bois in Our Time" Accra programme. We are lucky to have full support of the Du Bois Centre in this project. The director, Mr.Keelson gave the artists full access to the entire Du Bois' archive in Ghana. It is no surprise then that with their final works, they have in turn 'moved in' and are feeling very comfortable in the home and personal space of Du Bois ― his bedroom, library, living room. This 'occupation' has been achieved in my opinion because of the medium that we encouraged the 8 Ghanaian artists to work in. 8 artists worked intensely with Jude Anogwih and Emeka Ogboh in multi-media art workshop. Whilst interrogating this archive the artists created works using new media platforms - sound, photography and video.
Mary Evans an internationally renowned artist was commissioned to create works for the exhibition. Her site specific work immerses and engages the audience within a two dimensional time frame drawing them into this dialogue using an everyday material – paper to evoke memories, questions, answers…sometimes uncomfortable, sometimes optimistic. The opening dates for the exhibition were chosen to stir up the consciousness of the audience. On the eve of Ghana's independence declaration on 5 March 1957 there was such a deep sense of hope and expectation among the people. The questions we are asking about the legacy of W.E.B. Du Bois today should be reflected upon very deeply by every Ghanaian. Kwame Nkrumah believed strongly that our struggles and subsequent emancipation could not be fully attained for our nation unless it was linked to the freedom of all African nations. This exhibition goes a long way to show that the examination cannot end and not until the freedom and emancipation envisaged is felt by all citizens of Ghana can we truly declare total freedom for all. If the struggle still continues then what part shall you play?
-Odile Tevie, Director, Nubuke Foundation, Accra, Ghana

Odile Tevie Bio
Odile Tevie is a founding member and Director of Nubuke Foundation, a non-profit, vibrant, cultural hub based in Accra, which promotes and supports the visual arts and culture of Ghana.
Odile drives many of the Foundation's initiatives ― exhibitions, talks, publications, seminars, collaborations, and workshops to support the growth of the artistic practice of nascent artists, artisans, poets, and drama producers.
Odile has been working in the arts since 2000 ― running an art gallery: Black Swan, promoting Ghanaian and other West African artists, and working with artists, Kofi Setordji, Wiz Kudowor, Emmanuel Adiamah, Seth Clottey, Nii T. Mills, and Victor Butler.
In 2006, Odile took over the running of all Nubuke Foundation's activities ― cultural programming, events, curatorial direction and educational programmes, mentoring initiatives for artists and artisans, and collaborations with other institutions within Ghana and worldwide.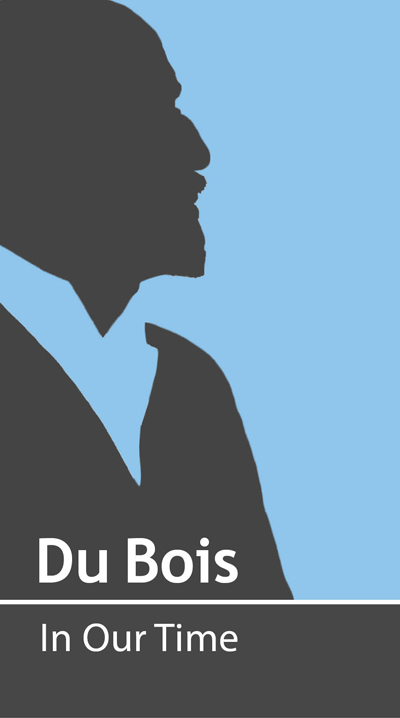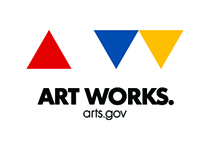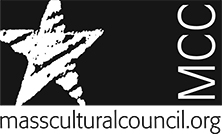 Art Mentor Foundation Lucerne
The Andy Warhol Foundation for the Visual Arts
Art Angels (Community Foundation of Western Mass)
UMass Class of 1961 Artists Residency Program
University of Massachusetts Amherst Libraries -- Special Collections and University Archives -- 
W.E. B. Du Bois Collection