Conceived and Directed by Guillaumo Pigé
Friday, November 2, 8 pm
Bowker Auditorium
"The Nature of Forgetting" offers a glimpse into the challenges of an individual suffering from early-onset dementia. The work tells the story of Tom as his family celebrates his 55th birthday. Yet the textures of his clothes and voice of his daughter plunges Tom into a whirlwind of memories from his past. Theatre Re recreates a theatrical experience that pulls the audience into Tom's struggles to recognize the present. A confluence of frenetic action, live musicians, and evocative moments brings us into close contact with the heartbreaking struggle of Tom and his family to live with a disease that affects a quarter-million Americans today.

$35, $25; Five College Students and Youth 17 and Under: $10; Under40TIX $25
Academic Connections: Anthropology; Communication; Health Promotion & Policy; Nursing; Philosophy; Psychological & Brain Sciences; Social Thought & Political Economy;
See all the
Course Connections
Questions:
· What stimuli spur memories in both healthy individuals and those suffering from Alzheimer?
· How do non-verbal interactions generate memories and meaning for us?
· How does the brain process and reconstruct memories?
· How can families best care for aging and/or ill patients?
· What is the impact of dementia on family and caregivers?
· How do theater, movement, and music interconnect to represent memories?
See all the
Course Connections
Share this event!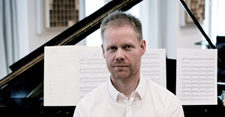 Featuring the ACME Ensemble
Wednesday, October 10, 7:30 pm Fine Arts Center Concert Hall
For this concert Richter is joined by members of the American Contemporary Music Ensemble (ACME) to perform music from the soundtrack to the TV series
The Leftovers
and
Infra,
music from Richter's collaboration with choreographer Wayne McGregor.
---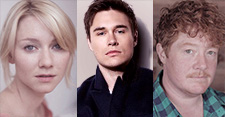 Friday, November 9, 8 pm Fine Arts Center Concert Hall
The hit public radio series
Selected Shorts
comes to the Fine Arts Center with an evening of funny, surreal, moving, and romantic tales dedicated to the LBGTQIA+ community. Host and readers to be announced.
---