A Note from Our Director, Jamilla Deria
Dear Friends,
When I arrived at the Fine Arts Center last summer, I never could have imagined such an unprecedented global event forcing us to cancel the rest of our 2019-2020 programming. With the health and safety of our community our top priority, this decision was necessary. We are grateful for your support during this challenging time, from those who generously donated their tickets back or exchanged them for a gift certificate, and a few who have reached out in anticipation of subscribing next year.
For 45 years, the Fine Arts Center has operated under the singular vision to be a gathering place, connecting our campus and local community to the world through the richly diverse, transformative power of the arts. Today, as many of us live our days inside, on still, silent streets, experiencing life beyond our walls primarily through windows and screens, it may be difficult to hold onto that feeling of connection.
Now more than ever, we need the arts to remind us that the world, indeed, is not only big and wondrous but that we still have access to it.
Even with our doors temporarily closed, we are committed to keeping the arts and its power to connect us vibrant and alive. Beginning this week, we invite you to gather with us digitally. Our team has been hard at work shifting our programming online, with the goal of streaming performances, providing interactive virtual gallery experiences, and sharing other engaging content & conversations with our community. While nothing can replace the visceral power of live performance or the transcendence felt standing before a magnificent work of art, we hope this series will keep you engaged and connected with your neighbors from around the corner and around the globe.
The weeks and months ahead may be uncertain….but what I know, and continue to believe in, is the power of the arts to keep us together and lift us up.
With you from afar,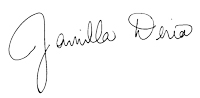 Jamilla Deria, Director


Email the Box Office
Buy a Gift Certificate
Seat Maps