New Asia Cinema
Arab Cinema Panorama 2012 presents: "Once Upon a Time in Arabia and Anatolia"
Wednesdays, 7:00pm  SOM Room 137 Flavin Family Auditorium
Arab Cinema Panorama 2012 focuses on narrative films and modes of cinematic storytelling weaving threads between countries and cultures. Juxtaposing Arab cinema—from Algeria, Egypt, Lebanon, Libya, Morocco, Palestine, and Tunisia-- with a small selection of contemporary films from Turkey, we examine the ways stories are constructed through film via links with folklore and fairy tales; mysteries, memories, and unreconciled histories; family, community rituals, and patterns of tradition; regional and national mythologies; and new/old forms of media and communication in a changing world.
The theme of this series is inspired by texts with cross-cultural, transnational, and localized appeal such as that timeless classic about storytelling itself, "Arabian Nights"; as well as television serials, talk shows, the internet, chronicles of world events, popular genres, and acclaimed (as well as underrecognized) artistic expressions.
This series is curated by Anne Ciecko, Department of Communication, UMass-Amherst, Screenings are linked with the course Comm 296F film festival colloquium. All screening events are free and open to the public.
September 12
The Dove's Lost Necklace
(Nacer Khemir, Tunisia/France/Italy, 1992). 90 minutes, in Arabic with English subtitles.
A young man in 11th century Andalusia discovers secrets of love with the aid of an ancient manuscript, a boy, a monkey, and a beautiful princess.
September 19
Scheherazade Tell Me a Story
(Yousrey Nasrallah, Egypt, 2010). 134 minutes, in Arabic with English subtitles. Women's stories unspool on a talk show in contemporary Cairo in this re-imagined Arabian Nights.
October 3
Valley of the Wolves: Iraq
(Serder Akar and Sadullah Sentürk, Turkey, 2006). 122 minutes, in Turkish with English subtitles. A smash hit based on a TV series of the same name, this controversial Turkish action movie is set in Northern Iraq during summer 2003.

October 10
WWW: What a Wonderful World
(Faouzi Bensaïdi, Morocco/France/Germany, 2006). 99 minutes, in Arabic and French with English subtitles. A darkly inventive combination of gangster film and romance, WWW moves through cyberspace and the Casablanca underworld.
October 17
Lion of the Desert
(Moustapha Akkad, Libya/USA,1981). 173 minutes, in English. This historical epic/biopic funded by Gaddafi recounts the resistance struggle led by Omar Mukhtar (played by Anthony Quinn).
October 24
A Perfect Day
(Khalil Joreige and Joanna Hadjithomas, Lebanon/France/Germany, 2005). 88 minutes, in Arabic with English subtitles. In this day-in-the-life set in Beirut, a young man copes with disordered sleep, his father's disappearance years before, and more recent memories of an ex-girlfriend.
October 31
Mommo/The Bogeyman
(Atalay Tasdiken, Turkey, 2009). 94 minutes, in Turkish with English subtitles. Based on a true story and taking its title from the make-believe monster invoked by parents, Mommo focuses on two orphaned and abandoned siblings in rural Anatolia, and the comfort they seek in the world they create together.
November 7
The Time That Remains
(Elia Suleiman,Palestine [France, UK, Italy, Belgium co-production], 2009). 109 minutes, in Arabic, Hebrew, and English with English subtitles. In this uniquely episodic, semi-autobiographical film, Elia Suleiman explores Palestinian life in Israel from 1948 through the present.
November 14
Kosmos
(Reha Erdem, Turkey/Bulgaria, 2010). 122 minutes, in Turkish with English subtitles. An almost feral yet philosophical man mysteriously appears in an isolated, snowbound village and immediately changes lives.
November 28
The Yellow House
(Amor Hakkar, Algeria/France, 2007). 84 minutes, in Arabic with English subtitles. A father embarks on a journey in Eastern Algeria to recover the body of his deceased son, and then to bring joy back to the life of his family, in this heartwarming tale.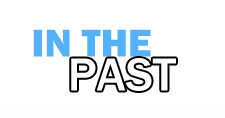 Here is an archive of many of our past events. If you are looking for current happenings at the FAC please go to the home page.
The past events section is updated periodically, very recent past events may not be listed immediately.
To navigate within the past events section:
By Program then by Year
By Artist for Exhibitions
Note these pages are updated every semester.  Not all events or exhibitions will be listed here promptly after they are over.