Fall 2019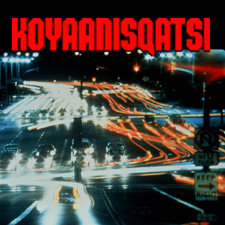 Sunday, September 22, 3 p.m., Fine Arts Center Concert Hall
For his 50th anniversary tour with the Philip Glass Ensemble, the legendary composer returns to his score for the film Koyaanisqatsi: Life Out of Balance. Screened with a live performance of the score, the film is as relevant today as ever, reflecting Glass's lifelong interest in environmental issues, and the danger of losing our connection to the natural world.  
---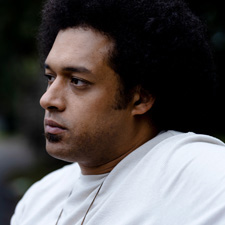 Thursday, October 10, 7:30 p.m., Bowker Auditorium
Makaya McCraven is a beat scientist. The cutting-edge drummer, producer, and sonic collagist is one of Chicago's savviest cultural players and a multi-talented force whose inventive process and intuitive, cinematic style defy categorization. French-born but raised in the Pioneer Valley by expatriate musician parents, McCraven returns to his alma mater for a concert blurring the boundaries of jazz and electronic music.  
---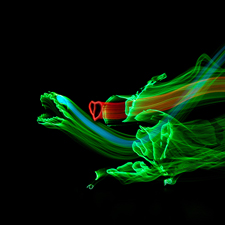 Sunday, October 20, 2 p.m., Fine Arts Center Concert Hall
A famous scientist with magic powers brings a friendly dinosaur to life. When the dinosaur wanders away from home, he discovers a wonderful world full of creatures that light up the darkness and help him find the true meaning of love. This glow-in-the-dark adventure has been praised for its cutting-edge blend of puppetry, technology and dance by audiences all over the world.  
---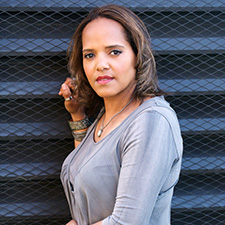 Thursday, October 24, 7:30 p.m., Bowker Auditorium
For 40 years, drummer Terri Lyne Carrington has worked with luminaries across the jazz world. Carrington is also the first female artist to win a Grammy for Best Jazz Instrumental Album. This special curated performance Money Jungle, based on the legendary album of the same name which featured Charles Mingus, Max Roach and Duke Ellington, will pay homage to former UMass faculty and Jazz in July founder Max Roach.  
---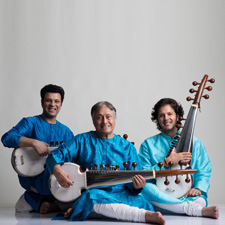 Friday, October 25, 8 p.m., Fine Arts Center Concert Hall
Amjad Ali Khan is one of the undisputed masters of the Indian classical music world. Since giving his first performance at the age of six, he has played for audiences worldwide, bringing a new and yet timeless interpretation to the repertoire while being widely credited with reinventing the technique of playing the sarod. He is joined by his two sons for an unforgettable evening of music.  
---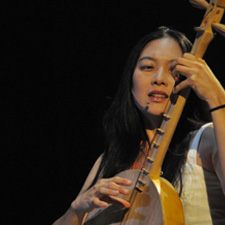 Thursday, November 7, 7:30 p.m., Bowker Auditorium
Jen Shyu's multilingual and multi-instrumental piece Nine Doors explores powerful female legends as guides to her study of the importance of empathy over humanity's destructive impulses. Sung in Indonesian, Javanese, Taiwanese, Mandarin, Tetum, Korean, Japanese, and English, the work is "a full length multilingual, ritual music drama."  
---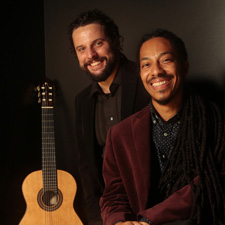 Saturday, November 9, 8 p.m., Bowker Auditorium
João Luiz and Douglas Lora blend traditional and Brazilian guitar works, as well as original compositions and new arrangements. Luiz and Lora have performed together for over twenty years after meeting as teenage guitar students in São Paulo. Together they have performed around the world, including with the Dallas Symphony and Houston Symphony, while continually striving to expand the repertoire for two guitars.  
---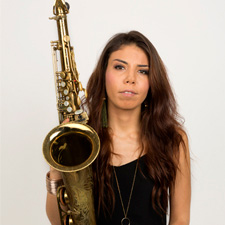 Thursday, November 14, 7:30 p.m., Bowker Auditorium
Chilean saxophonist Melissa Aldana was the first female musician and the first South American musician to win the Thelonious Monk International Jazz Saxophone Competition. Reporting on her win, the Washington Post described Aldana as representing "a new sense of possibility and direction in jazz." As our Billy Taylor Jazz residency artist for 2019-20, Aldana will spend three days in Western Massachusetts connecting with students and communities to share her music and stories.  
---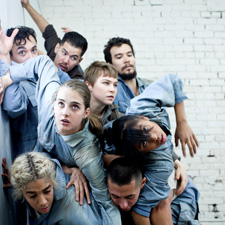 Tuesday, November 19, 7:30 p.m., Fine Arts Center Concert Hall
Montreal-based RUBBERBANDance Group makes their UMass Amherst debut with their work Ever So Slightly, an exploration of the daily challenge to find balance and reflection in our lives. Combining live musicians with RBDG's distinct mixture of contemporary, ballet, and hip-hop, the work conveys all the energy contained in urgency, revolt, chaos, and flight.  
---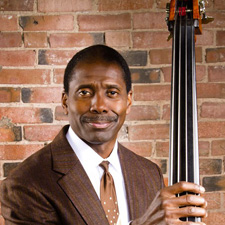 Thursday, November 21, 7:30 p.m., Bowker Auditorium
In 1619, the Dutch brought the first Africans slaves to Jamestown, Virginia. Acclaimed bassist and composer Avery Sharpe marks this 400th anniversary with a new original piece of music touched by spirituals, gospel, blues, jazz and classical idioms, and featuring a video component.  
---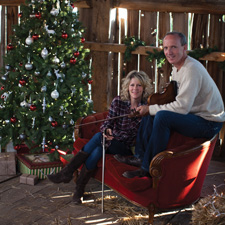 Wednesday, December 4, 7 p.m., Fine Arts Center Concert Hall
This holiday season join award-winning fiddle virtuosos Natalie MacMaster and Donnell Leahy for an intimate and unique Christmas concert. With the duo accompanied by an incredible array of talented musicians – and their children – A Celtic Family Christmas welcomes the audience into the wonderful world of their family Christmas celebration.  
---
Spring 2020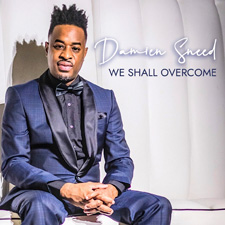 Tuesday, January 28, 7:30 p.m., Fine Arts Center Concert Hall
Interspersed with the spoken words of Dr. Martin Luther King, Jr., the evening brings together gospel with jazz and Broadway tunes. From Nina Simone to The Wiz, Stevie Wonder to traditional spirituals, it's an evening of music that shows the lineage of these Civil Rights visionaries is still with us today.  
---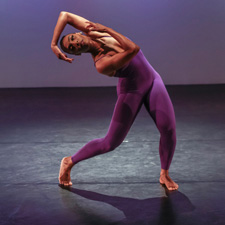 Thursday, February 6, 7:30 p.m., Fine Arts Center Concert Hall
The Philadelphia-based dance company returns to UMass Amherst in celebration of its 50 years as one of the premiere African-American dance companies, presenting iconic Philadanco works as well as new choreography that highlights their continued engagement with today's most important social issues. Among the new work is 2018's Endangered Species, a heart-wrenching piece that takes on police violence towards African-American males.  
---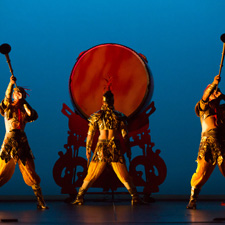 Tuesday, February 11, 7:30 p.m., Fine Arts Center Concert Hall
Based in Shanghai, this award-winning theatrical drum group incorporates traditional Chinese drumming techniques and movement with a contemporary twist. The program consists of a series of "vignettes" accompanied by projections based on timeless Chinese proverbs, fables, and fairy tales.  
---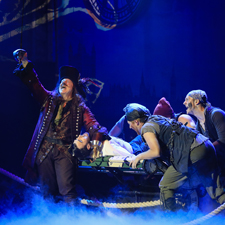 Tuesday, February 25, 7 p.m., Fine Arts Center Concert Hall
The winner of Broadway.com's Audience Choice Award for Best Musical, this breathtaking smash "captures the kid-at-heart," says TIME Magazine. The story-line follows the relationship between playwright J. M. Barrie and the family that inspired Peter Pan. The magic of Barrie's classic tale springs spectacularly to life in this heartwarming theatrical event. Finding Neverland is "far and away the best musical of the year!" (NPR).  
---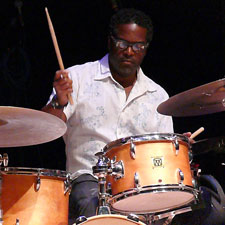 Thursday, February 27, 7:30 p.m., Northampton Arts Trust
This unique trio brings together three of the most respected musicians performing today. Cuban pianist David Virelles has garnered Best of Year recognition, Downbeat awards, multiple grants and commissions; William Parker is the "Philosopher-King" bassist of New York's improvised music scene; and Detroit native Gerald Cleaver is one of the busiest, most in demand drummers in jazz.  
---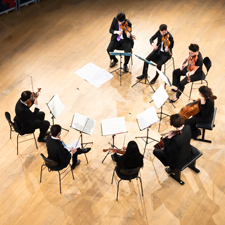 Monday, March 2, 7:30 p.m., Bowker Auditorium
This intimate concert features members of the renowned West-Eastern Divan Orchestra, a group comprised of Arab and Israeli musicians defying fierce political divides in the Middle East and globally. The Ensemble will perform works by Schubert, Brahms, and Mendelssohn as well as new work by Benjamin Attahir.  
---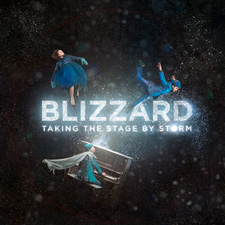 Wednesday, March 18, 7:30 p.m., Fine Arts Center Concert Hall
With some of the most exciting circus performers on the circuit today, Cirque Flip Fabrique brings audiences on a crazy, fun, poetic and tender journey, and invites you to get lost in a moment of winter wonder.  
---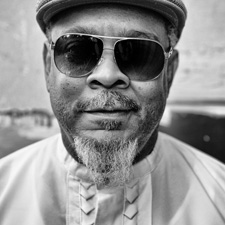 Thursday, March 26, 7:30 p.m., UMass Old Chapel
Master percussionist, scholar and composer Román Díaz is regarded as a "living repository" of Afro-Cuban music. His ensemble gives a profound and unforgettable cultural experience, presenting its own unique repertoire with a broad and deep sound that draws upon its tradition, and all the stations along the evolutionary journey of Afro-Cuban music.  
---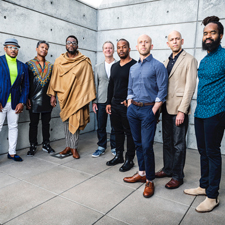 Wednesday, April 1, 7:30 p.m., Fine Arts Center Concert Hall 
The SFJAZZ Collective concludes their national tour and 50th Anniversary celebration of two albums from 1969: In A Silent Way, regarded as Miles Davis' most influential work, creating a sound world between jazz and rock, and Stand by Sly and The Family Stone, a blending of funk and rock that's been deemed "culturally, historically, or aesthetically significant" by the Library of Congress. The SFJAZZ Collective includes David Sanchez, tenor saxophone, Etienne Charles, trumpet, Warren Wolf, vibraphone, Edward Simon, piano, keyboards, Adam Rogers, guitar, Matt Penman, bass, Obed Calvaire, drums and special guest Martin Luther McCoy on vocals.    
---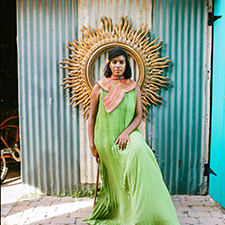 Saturday, April 4, 8 p.m., Fine Arts Center Concert Hall
Leyla McCalla began her career as a street musician playing Bach on her cello in New Orleans, landing her a touring gig with the Carolina Chocolate Drops. Now she has developed her own sound, accompanied by her roots-influenced band, drawing on her heritage as a Haitian-American, and singing in French, Haitian Creole, and English. Her arrangements of traditional songs are earthy, elegant, soulful, and witty, vibrating with three centuries of history, yet strikingly fresh, distinctive, and new.  
---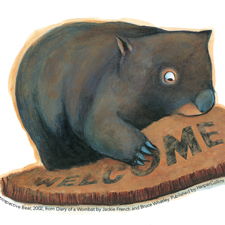 Thursday, April 9, 7 p.m., Fine Arts Center Concert Hall
Millions of young people around the world have adored the multi award-winning picture book, Diary of a Wombat. Now this iconic work by Australian Children's Laureate, Jackie French and Bruce Whatley comes to the stage. Meet Mothball, the naughtiest wombat in Australia. Monkey Baa uses the magic of puppetry and live music to bring this delightful story to the stage. Family Fest in the lobby starting at 6 p.m.  
---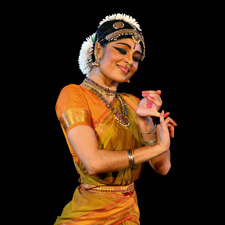 Tuesday, April 14, 7:30 p.m. Bowker Auditorium
Evoking mythography and ancestry, Let the Crows Come depicts crows as messengers for the living and guides for the departed. Using Bharatanatyam (south Indian classical dance) and Carnatic (south Indian classical music) as points of inspiration, creator Ashwini Ramaswamy of Ragamala Dance Company in collaboration with musicians, dancers, and DJ Jace Clayton explores how memory and homeland channel both guidance and dislocation.  
---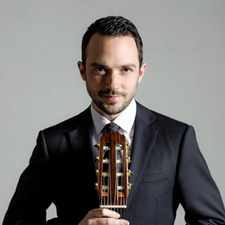 Saturday, April 25, 7:30 p.m., Eric Carle Museum of Picture Book Art
During one of Henderson's concerts, one can expect to hear a mix of evocative Spanish music, introspective Baroque masterpieces, and virtuosic selections from the Romantic era.  
---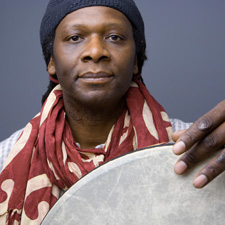 Thursday, April 23, 7:30 p.m., UMass Old Chapel
Indigenous Mind may also be called Primordial Mind. It is something we all possess. It belongs to everyone and every culture at its root. Indigenous Mind, even though it is always present, still has to be discovered. We attempt to do that with music and art. Going beyond the illusion of performer and audience and allowing ourselves to enter, touch, feel, sense, and enjoy the oneness of the shared energy of open space.  
---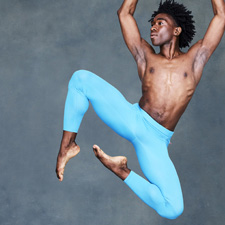 Tuesday, April 28, 7:30 p.m. Fine Arts Center Concert Hall
The iconic dance company returns to UMass Amherst for an unforgettable evening of movement, music, and culture. Recognized as "a vital American cultural ambassador to the world," for 60 years the company has shared amazing work by Ailey himself and over 90 other choreographers. This performance will feature a mixture of new work as well as the critically acclaimed Revelations. Pre-performance talk in the lobby at 6:30 p.m.  
---