AmericAura, Part 2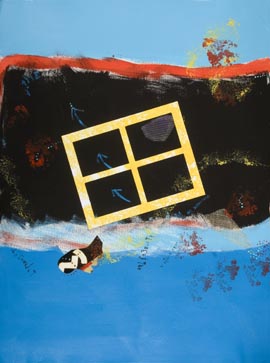 Friday, October 26 - Tuesday, November 20 2007
Augusta Savage Gallery   
Free and open to public.
AmericAura is an exhibition of contemporary works on paper by a diverse spectrum of fifty artists that explores notions about progress and development in America. The art is not intended to promote any particular political stance. Rather, in the sharing of each artist's work, it seeks to enrich public understanding of the many ways that change might be interpreted and appreciated from a U.S. standpoint. This collaborative exhibit between Augusta Savage Gallery and Hampden Gallery is part of a larger project that began two years ago. In 2005 we featured a show entitled AfricAura. It was an exhibition initiated by Cameroonian filmmaker Joseph Danjie - a collection of paintings intended to shine the spotlight on Africa. In fact, the title AfricAura suggests this "aura" or light of Africa. It included fifty-two paintings, which was symbolic of the fifty-two countries in Africa, and offered perceptions of Africa through the eyes of Cameroonian artists. Its purpose was to lead us from old ideas about this magnificent continent to some new understandings. Cameroonian painters depicted their unique views about African progress and advancement. Those paintings were accompanied by text. Together, the paintings and words commented on this topic from economic, ancestral, spiritual, sociological, educational, and other standpoints. Joseph Danjie, in offering us this body of artwork, envisioned a transnational discourse on the subject. As he says, "It is a widespread error to think that Africans are only worshipers of the past, firmly attached to predetermined values, unchanging and fixed once and for all." Augusta Savage Gallery and Hampden Gallery agree that AmericAura may well be a respectful and suitable response. America too, is subject to international images and conceptions that have been formed by the media, political policies, and representation by political demigods. So, this exhibit might allow for artists, who are too often overlooked and buried beneath more assertive international voices, to bring our two artistic communities into an uncommon dialogue around the nature of change. In this time when tragic global occurrences have the potential to present America as a monolith, this exhibition may underscore the value and integrity of diversity. Each artist in this exibition is influenced by factors such as their place of origin, political affiliation, historical circumstances, physical and mental abilities, race, ethnicity, economic class, and other variables. We also share some basic human concerns. AmericAura uncovers many of these compatible and dissonant perceptions. We have selected fifty artists, each of whom has contributed one work. Fifty is a significant number, symbolic of the fifty American states. We invited artists to think about some questions: What personal events have shaped how you understand or value ideas about advancement? What aspects of your life have been most affected by them? Are there ways of thinking about these ideas that you would like to promote more widely? What spheres of American life seem most vulnerable to change? What wisdom about progress did you hear while growing up? What is most tragic or hopeful about it? We have asked the fifty artists to create new works in a uniform size (22" x30"). These have taken the forms of paintings, drawings, collage, photography, and computer-generated images. We found that in some ways, the uniform size and the text limitations encouraged artists to start with a level "playing field." Each work is accompanied by text that artists have either written, or chosen from various sources, including American authors, songwriters, poets, proverbs, sacred scripture, or family sayings. And, in the same way that Joseph Danjie's project came to us, AmericAura will travel to Cameroon. Fifty artists participating in a global exchange of images and words on paper. What does it mean? Is visual art a universal language? If not, how far can a personal language be heard? How does an image made in America read in Africa? How do English words, some taken out of their original contexts, and all translated into French for presentation in Cameroon, read when paired with an image? What is the value of these combinations and translations? For answers, we look through these works on paper, one by one, and are moved by these artists impulse to respond, to participate, to collaborate, to communicate. We are struck by the range of processes and by the depth of content. There are thoughts about protest, nature and environmental concerns, the personal reflections on inner change, notions about home, and contemplations on its boundaries, the honoring of cultural nurturance, the insistence that oppression continues in insidious forms, conflicted attitudes toward some technological advancements, musings on how capitalism often disregards substantial nourishment. As we look through this rich body of work, we are reminded that every point is the center of a world. Every heart - our thoughts, concerns, nagging grievances, urgent shouts from the mountaintop - are our own, yes, but also, that we stand on the shoulders of others. We hope and pray for union with others. As we step back and reflect on the meaning of this project, we are reminded of that powerful African American musical tradition of 'call and response." Although this exhibition is a response to Mr. Danjie's imaginative step forward, it is in itself a fresh new call. And, this call is for us to remember, to enjoy, to think again, to notice gently, to applaud the miraculous. Each of the artists has taken their point, their center of the world, and called us to join them - to rally round, to circle round, to gather round. We don't have to agree or believe. We just need to know that it is a center... of love, hate, confusion, frustration, great joy, celebration - not so different in its degree of passion from our own. And, that the act of witnessing - of carrying each other's burdens - is a joy, perhaps like no other. One artist, Michael Tillyer tells a profound story that captures this sense of deep compassion and awe at our connectedness. He says, "An associate of mine, a sixty year old woman who is an oil painter and lives with the daily intrusion of auditory hallucinations - voices, persecuting voices - regularly shaves her forehead roughly with a disposable razor. Although she is not intentionally ostentatious, on any particular day I might meet with her I am reminded of her travail by her wound. Where she would have a prominent, luxuriant forelock, I find a pink abraded patch that serves as an emblem of her arduous path. Saint Paul, who in Second Corinthians illustrated our earthly form with the image of the tent made of flesh - a house for the spirit - argues that it is not to our corporeal form that we owe thanks, but to the spirit, which is eternal. It is very hard to live without shame, without the shrinking awareness of our gains. It is as if it were planned that we should reside on earth as children hiding in the dog's house, waiting eagerly to be discovered, waiting with the anxious nag that we shall never be found, that our laces will remain undone. Blessed be to the all mighty." The artists in this show, much like other public leaders of our day, are calling out loud. Here, in this gathering of works, they have offered their words and images, their imaginations, their compassionate hearts, keen insights, and prophetic utterances for our common empowerment. There is reward in seeing the whole of the response. There is joy in sending works to another continent. There is a letting go of preciousness by artists who don't know what might happen to their work next. There is a generosity of spirit that comes through the disparate images and selections of the text. There is the collective voice that is heard saying: "I am looking at the world, I am participating, and I've got something to say." And so, a conversation continues in the world. Here, in the onslaught of lines, color, texture, experiments, surprises, and comforts, lies an unexpected song. Yes, it is a response to our Cameroonian Sisters and Brothers who asked us to join them in this conversation. But, mostly, as artist Mary Sherman explores in her work, it is the profound acknowledgement that we share the same sky.
Associated Events
Opening Reception
AmericAura exhibition - Part 2
Friday, October 26 2007 
,5:00 pm to 7:00 pm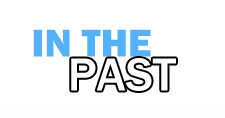 Here is an archive of many of our past events. If you are looking for current happenings at the FAC please go to the home page.
The past events section is updated periodically, very recent past events may not be listed immediately.
To navigate within the past events section:
By Program then by Year
By Artist for Exhibitions
Note these pages are updated every semester.  Not all events or exhibitions will be listed here promptly after they are over.