Cherry Blossoms in the Valley
A Festival of Japanese Arts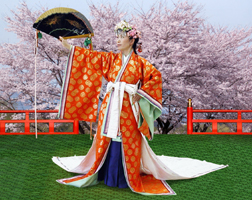 Friday, April 18 2008
Bowker Auditorium   8:00 pm
Tickets $20, $15; Youth 17 & under $12; Five College Students $10, $7
Two sets of artists present the incredible beauty and poignancy of Japanese arts and culture!
Kitanodai Gagaku Ensemble: "Furoshiki: Interpretations of Treasured Ceremonies from Japan"
The Kitanodai Gagaku Ensemble from Chiba Prefecture in Japan will give contemporary interpretations of age-old cultural and artistic traditions practiced in Japan. Using the formality of traditional ceremonies, their theatrical performance will unfold like turning the pages of a picture book, wherein each ritual is highlighted scene by scene.
Join us to witness and experience the stately Urayasu-no-Mai and Ryo-o Bugaku style masked dances in gorgeous kimonos performed to Gagaku court music, the high art of Ikebana (flower) design, the beauty of Kana and Kanji characters in calligraphy and the quiet meditative quality of Chanoyu (tea ceremony). With a stunning light design by Japanese designer Masakazu Takahashi, this unique presentation will introduce viewers to the artistic and visual beauty of Japanese rituals and life styles while making the Japanese aficionados long for the familiar.
The Kitanodai Gagaku Ensemble artists have presented their performances in many venues in the world- India, Australia, France, Belgium, Luxembourg and other European cities. They perform and teach in Japan regularly.
Masayo Ishigure is a virtuosic musician on the Japanese koto whose repertoire spans a wide range from Japanese music to Bach to Jazz, and whose technical skill on the Koto expands the traditional Japanese instrument into an instrument of universal expressiveness.
Ranked among the best in music circles in Japan and in America, Ms. Ishigure has performed with Yo-Yo Ma, Itzak Perlman, John Williams just to name a few of her outstanding engagements presented in prestigious venues around the world.
Please see Calendar for additional outreach activities at the Umass campus and Wisteriahurst Museum, Holyoke, MA.
Associated Events
Bonsai Workshop
w/TLA Honors Students
Monday, April 14, 2008 Durfee Conservatory
,4:00 pm
Chanoyu
Tea Ceremony
Wednesday, April 16 2008 Wistariahurst Museum, Holyoke, MA
$25,3:30 pm to 4:30 pm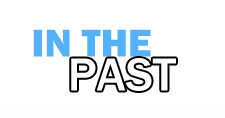 Here is an archive of many of our past events. If you are looking for current happenings at the FAC please go to the home page.
The past events section is updated periodically, very recent past events may not be listed immediately.
To navigate within the past events section:
By Program then by Year
By Artist for Exhibitions
Note these pages are updated every semester.  Not all events or exhibitions will be listed here promptly after they are over.