Japan Festival of the Arts
Circle Events for Schools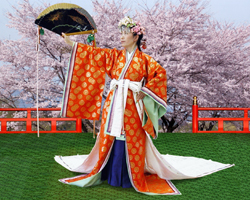 Friday, April 18 2008
Bowker Auditorium   from 10:00 am to 11:15 am
Adults $8; Students $6.
An exciting show that introduces the Japanese traditions of art and aesthetics as well as contemporary culture through dance, music and film for the young and youth in our schools.
The first part of the performance unfolds in a theatrical presentation of Japanese cultural and artistic traditions by the Kitanodai Gagaku Ensemble from Japan. Like turning the pages of a book, the artists will display each specific cultural activity scene by scene. This unique approach will provide an overview of the artistic and visual beauty of these ceremonies such as the tea ceremony, the masked Bugaku dances, the Gagaku court music and instruments and more. Thus highlighting the way Japanese people respect and honor their traditions.
The second part of the show will feature:
Masayo Ishigure:"Music of the Koto"
Masayo Ishigure is a virtuosic musician on the Japanese koto whose repertoire spans a wide range from Japanese music to Bach to Jazz, and whose technical skill on the Koto expands the traditional Japanese instrument into an instrument of universal expressiveness.
Ranked among the best in music circles in Japan and in America, Ms. Ishigure has performed with Yo-Yo Ma, Itzak Perlman, John Williams just to name a few of her outstanding engagements presented in prestigious venues around the world.
Appropriate for Grades 5 and up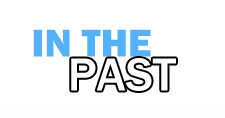 Here is an archive of many of our past events. If you are looking for current happenings at the FAC please go to the home page.
The past events section is updated periodically, very recent past events may not be listed immediately.
To navigate within the past events section:
By Program then by Year
By Artist for Exhibitions
Note these pages are updated every semester.  Not all events or exhibitions will be listed here promptly after they are over.