SITI Company: A Midsummer Night's Dream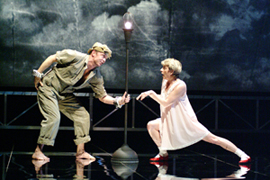 Tuesday, October 3 - Wednesday, October 4, 2006
Bowker Auditorium   7:30 pm
$35, $15; Youth 17 and under: $12, Five College Students: $15
What better time than the present wicked era to capture the necessary lightness of being and intricacies of Shakespeare's multifaceted fictional landscape? This production is born in the land of John Steinbeck's Grapes of Wrath. It is a place of migration and poverty, a stark yet beautiful place full of yearning and dreams. The enchantment appears as if by magic via the imagination of people who have nothing to share but their hopes and dreams.
Sponsored by: Florence Savings Bank, WFCR 88.5 FM, NEFA
Associated Events
A Midsummer Night's Dream-Post-performance talk-back
Wednesday, October 4, 2006 
,
SITI Company - Master Class for Theater Department
Wednesday, October 4, 2006 Rand Theater
For Theater students only,1:30 pm to 3:30 pm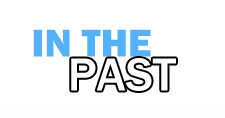 Here is an archive of many of our past events. If you are looking for current happenings at the FAC please go to the home page.
The past events section is updated periodically, very recent past events may not be listed immediately.
To navigate within the past events section:
By Program then by Year
By Artist for Exhibitions
Note these pages are updated every semester.  Not all events or exhibitions will be listed here promptly after they are over.