TEAL-One97


The Eclectic Ambassadors of Love


Arab & North Africa Music Project

Bowker Auditorium
$30, $15; FC, GCC, STCC and 17 & under $10
 
New Generation - New Day - New Sound
TEAL-One97 is an all-star rock music collective created by a new generation of American maestros of Middle Eastern and North African descent. With multilingual vocals, groovy global rhythms, and transcendent melodies, this group creattes a uniquely hip soundscape that pays homage to each artist's ethnic and American musical heritage. Inspired by the global emanations of the Arab Spring, this dynamic combo debuts in 2012 with a powerful message of hope and positive change for a new generation and a new day, worldwide. In fact their flagship sond and debut album are both titled new Day on the Horizon.  The sindle was composed by the luminaty composer and music producer Dawn Elder. 

In October of 2012, the group's first major public performance received rave reviews at the One World Concert featuring the Dalai Lama, and other celebrities including Dave Mathews, Counting Crows, David Crosby, Roberta Flack, Nelly Furtado, Andy Grammer, and Angélique Kidjo at the Syracuse University Carrier Dome.

Why TEAL-One97?

There are 196 nations on our planet. "One 97" is an addition—the one that includes all the others. TEAL—The Eclectic Ambassadors of Love—is a playful statement of the band's deepest purpose. The color teal,a bluish green, signifies trustworthiness and reliability and is believed to encourage spiritual development. Over the years, teal has been associated with cultural and religious movements involving the evolution and spread of knowledge and humanity. For these musicians, Teal signifies peace and compassion, and the love they believe is key to solving the world's most intractable problems.
 
Ranging from the sweet sounds of the Oud to pop and driving Rai-rock, the TEAL-One97: Arab & North Africa Music Project highlights the full range of Arab music combining the best known male and female young musicians from Tunisia, Libya, Morocco, Egypt, Syria, Iraq, Palestine and Lebanon on tour as one ensemble. These musicians are the embodiment of a new generation of Arab and Arab-American artists, a generation that not only brings together elements of both cultures in their music/lyrics, but also creates a new brand of music that is uniquely hip and equally innovative―music that is neither Westernized Arabic nor Arabized Western, but something brand new. With a focus on the ideas of "us" and "today," these songs speak for freedom and choices.

Artist's website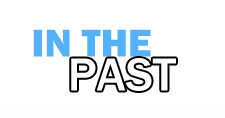 Here is an archive of many of our past events. If you are looking for current happenings at the FAC please go to the home page.
The past events section is updated periodically, very recent past events may not be listed immediately.
To navigate within the past events section:
By Program then by Year
By Artist for Exhibitions
Note these pages are updated every semester.  Not all events or exhibitions will be listed here promptly after they are over.

Pre-Concert Talk: Ticket holders are invited to a pre-performance talk by Banning Eyre at 6:45 p.m. in Bowker Auditorium. Banning Eyre is the Senior Editor at Afropop.org and a commentator for NPR's All Things Considered, as well as author and guitarist.

What is Rai?