Archives of the Future
Art Sustainability Activism 2022-23
---
The UMass Fine Arts Center, the MFA for Poets and Writers, and the School of Earth and Sustainability, are working to create deliberate opportunities to connect artists, scientists, and changemakers. We learn from each other. Together, we reckon with climate change, elevating awareness, recognizing climate grief, and catalyzing meaningful change. Learn more.
---
Event Listing
Thursday, September 29, 2022 | 6 p.m. Old Chapel | Free event, ticket required
Abigail Chabitnoy Reading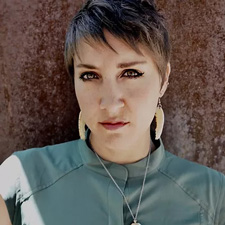 Poet Abigail Chabitnoy's stunning new work, In the Current Where Drowning Is Beautiful, is a meditation on water, land, women, and violent environmental changes as they affect both the natural world and human migration. Chabitnoy is a Koniag descendant and member of the Tangirnaq Native Village in Kodiak, Alaska. This reading is produced in conjunction with the MFA's Visiting Writers Series, presenting emerging and established writers since 1964.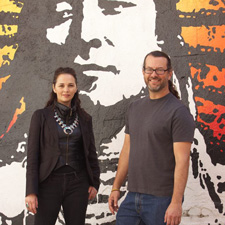 Featuring playwright and MacArthur Fellow Larissa FastHorse and Michael John Garcés, artistic director of Cornerstone Theater Company. Co-hosted by the UMass World Studies Interdisciplinary Project, with support from the UMass Native American Advisory Council.
Thursday, October 6, 2022 | 4 p.m. Bromery Center Lobby | Free event, ticket required
ASA Discussion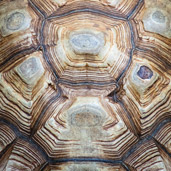 Please join us for this meeting of minds working at the intersection of climate change, literature, and social justice. Led by the UMass School of Earth & Sustainability.
Thursday, December 8, 2022, 6 p.m. | Old Chapel | Free event
A Fond Farewell to Noy Holland
After 25 years of teaching in the UMass MFA for Poets and Writers, Noy Holland is retiring. In celebration of her career spent fostering communities for writers and for activists in the face of global climate change, the MFA Program and the Art Sustainability Activism collaboration at UMass present a reading with Noy and special guest, Joy Williams. A reception will follow.

Noy Holland is the 2018 recipient of the Katherine Anne Porter prize from the American Academy of Arts & Letters. She is the author of the novel Bird, and four collections of short fiction, The Spectacle of the Body, What Begins with Bird, Swim for the Little One First, and I Was Trying to Describe What It Feels Like: New and Selected Stories.

Joy Williams has published five novels and five books of short stories, including Harrow and The Visiting Privilege.
Wednesday, February 15, 2023, 6 p.m. | Augusta Savage Gallery & Livestreamed
Celebrating Paperbark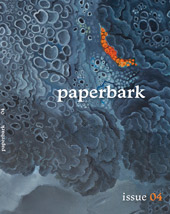 The staff of the bold, interdisciplinary magazine Paperbark will host readings and presentations by acclaimed poets, writers, and visual artists who contributed to issue 04.  Rooted in stewardship and committed to art's transformative capacities, Paperbark gathers portrayals of ecologies in crisis—as well as evidence of life's flourishing intricacies.  Please join us in celebrating our new issue!

Cover art by Ashley Eliza Williams.



 
---
Events In Our Community
Saturday, October 29, 2022, 7pm - 8pm (October 30th Alternative Date In Case of Inclement Weather) | Bromery Center for the Arts | Free event
"Illuminating Brutalism: A Projection Art and Music Experience"
I
n conjunction with UMass Amherst's 2022 Homecoming Weekend, UMassBRUT is partnering with the Bromery Center for the Arts building to present an animated light show projected onto the Fine Arts Bridge of the Bromery Center.

With artwork from noted artist and UMass Dartmouth Professor, Mark Millstein, this projection mapping event raises awareness of and appreciation for the Brutalist buildings on our UMass campuses. These concrete buildings are large carbon sinks - preserving and upgrading them helps to move UMass towards Carbon Net Zero.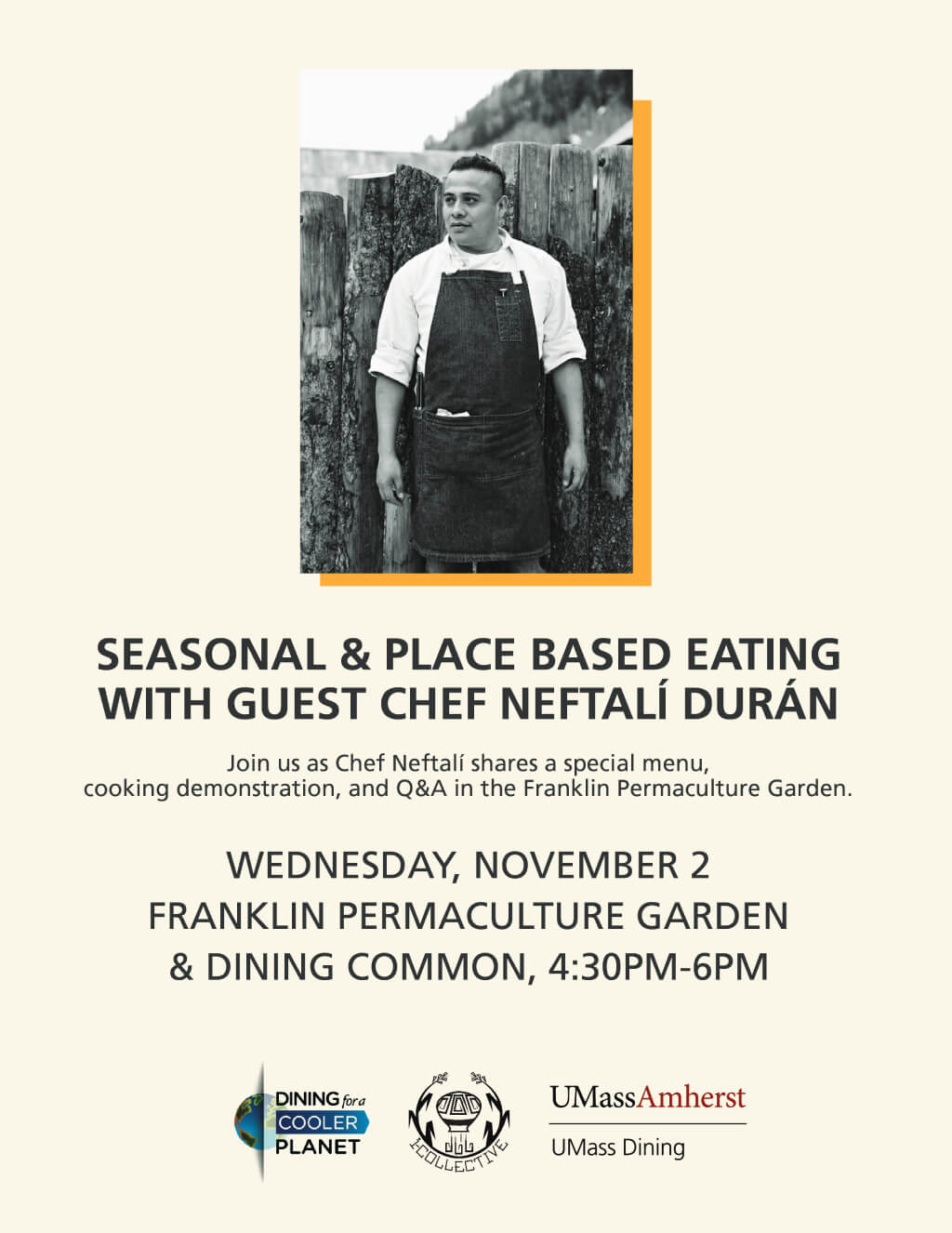 Chef Neftalí will share a special menu, cooking demonstration, and Q&A in the Franklin Permaculture Garden. This event is made possible with support from I-Collective and UMass Dining: Dining for a Cooler Planet.

Neftalí Durán was born in Oaxaca, Mexico to a Mixteco family of cooks, healers, and campesinos. He is a community cook, advocate, educator, and organizer, working towards an equitable food system and building a network of Indigenous food leaders. He is a former Salzburg Global Fellow and co-founder of the I-Collective. Neftalí's work is informed by his own experience as an Indigenous and formerly undocumented migrant worker and 20+ years of experience in the restaurant and food industry as chef, baker, and small business owner. He engages in grassroots work and advocacy regarding Indigenous culinary traditions, the effects of migration on people and food, and the environment. His interests include documenting the culinary traditions of the different regions of Oaxaca, Mexico, reclaiming the roots and culture of the original peoples of the Americas, having conversations about the impact of colonialism in our communities in regards to tradional food-ways, and engaging in conversations about the impact of climate change on frontline communities.
Wednesday, April 19, 2023, 4:30 - 6 p.m. | Augusta Savage Gallery
Wellnes Through an Anishinaabe Lens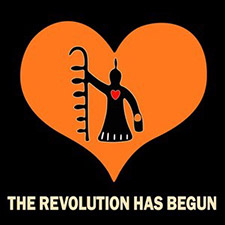 This workshop will introduce participants to key elements of Anishinaabe Lifeways through the Niizhwaaswi Mishomisag (7 Grandfather Teachings) and Niizhwaaswi Dodemag (7 Clans) as tools for living a good life. This workshop breaks down how these gifts and responsibilities have the power to enrich our cultures, personal journeys, artistic work, climate, and global society. 

Image by Bomgiizhik (Isaac Murdoch)

 
Friday, April 21, 2023, 7 p.m. | New Africa House Theater
How We Go Missing by The Anishinaabe Theater Exchange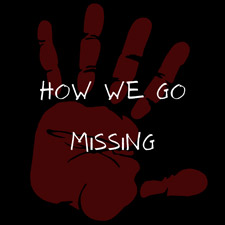 The Anishinaabe Theater Exchange examines stories of Indigenous relatives through performances of survivance against colonial violence, lateral violence, and invisibility. The phenomenon of Missing and Murdered Indigenous Relatives has reached pandemic levels in the United States, Mexico, and Canada; the statistics on missing and murdered relatives are too numerous to count. The systemic wiping out of Indigenous lives in North America is barely a blip on the radar screen of the average citizen, unless they are connected to Indigenous communities and the struggles faced in these contemporary societies. Colonial violence, state sanctioned terrorism, and even lateral violence plague our communities today. The past is not so far away and the ways in which we disappear have altered with time. John Trudell once said, "… We have been the colors on a chameleon's back. Changing with time. Altering the larger pattern. Surviving genocide because we have to." The earth has a rhythm. The past has a way of returning if not properly healed. In this project, The Anishinaabe Theater Exchange examines stories of Indigenous relatives through performances of survivance against colonial violence, lateral violence, and invisibility. The final piece will be written by Dr. Carolyn Dunn and Tomantha Sylvester.
Through May 12, 2023 | Augusta Savage Gallery
Portraits in Red: Missing & Murdered Indigenous Women & Girls by Nayana LaFond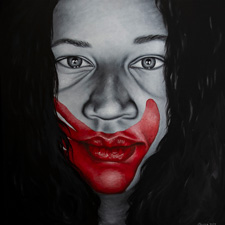 Portraits in Red: Missing and Murdered Indigenous Women and Girls began on May 5, 2020 with one painting, "Lauraina in RED," created for the National Day of Awareness for Missing and Murdered Native Women and Girls. Nayana LaFond put out an open call, saying she would paint a couple more portraits if people sent information on subjects. She received more than 25 the first day with stories and photos, and decided to dedicate herself to painting all she receives. Each portrait is of someone who is missing, was murdered, survived, their family member or friend, or an activist/hero fighting for the cause. Through her work LaFond hopes to make sure the missing and dead are never forgotten, to raise awareness about this serious issue, and to provide help with healing to the families she works with. LaFond continues to receive new images and stories and has an ongoing queue of 20-30.

 
---
More about Art Sustainability Activism
"We intend for this annual art, science, and humanities partnership to reflect society's best efforts to address the climate crisis," says Michael Sakamoto, performing arts programming curator at the UMass Fine Arts Center. "And we want to show creativity at the center of any solution."

"Artists translate experience into the language of dance, the language of poetry, the language of image and music," says MFA professor Noy Holland. "A poet is a maker, a visionary who transforms the real — even the hard reality of data — into a vision of what is possible. This transdisciplinary series creates a prism in which what is possible becomes imaginable, both the horrific and the hopeful. The prism is the prism of empathy, the necessary imaginative act."

"With the unprecedented global challenges before us, it is clear that science alone will not provide the solutions," says Curt Griffin, co-director for the School of Earth and Sustainability. "It will take fostering new transdisciplinary partnerships and assembling creative teams that fuse together arts, sciences, humanities, innovation, and culture. Our partnership with FAC and MFA is an example of how we advance the conversation towards a more just and sustainable future."

CURRENT ACTIONS: The university has developed Climate Action Plan and a Carbon Mitigation Plan (video here) to bring UMass Amherst to reliance on 100 percent renewables campus-wide by 2032. Learn about the overall effort here and specific task forces here. If you have a UMass email address, you can read the CMP report here.
Art Sustainability Activism
The events on this page are part of Art Sustainability Activism, a collaboration between the Fine Arts Center, the MFA for Poets and Writers, and the School of Earth & Sustainability.
 



    



---
Past Events
Philip Glass at UMass: Arts & Sustainability Responding to Life Out of Balance | ASA 2019-20
Transforming Crisis | ASA 2020-21
The Future is NOW | ASA 2021-22

Archives of the Future | ASA 2022-23

 
---
Art Sustainability Activism 2023-2024: From the Ground Up
Co-sponsored at UMass Amherst by:

Fine Arts Center
MFA for Poets and Writers
School of Earth & Sustainability
Office of the Provost
Orion Magazine

With additional support from Amherst Books