Adele Mattern
Jet Lag Go-Go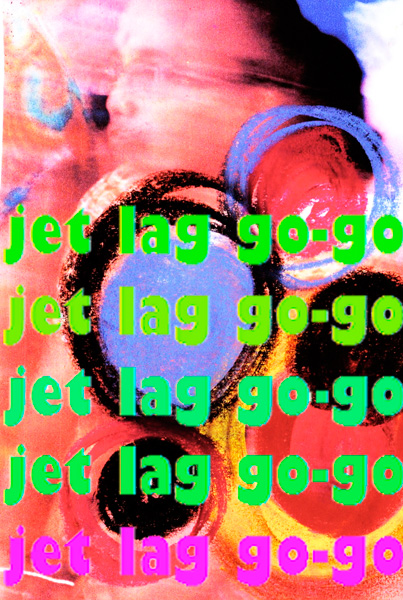 Artist's Statement:
"The Captain has turned on the Fasten Seat Belt sign indicating our initial descent into Chhatrapati Shivaji International Airport Mumbai."
Geographer Yi-Fu Tuan writes in
Place, Art, Self,
"If I had never left my hometown in humid eastern China, I would never have known my desert personality…"
We can probably all construct a version of this statement, recalling that place to which we have travelled, so different--perhaps completely opposite in culture or climate--from home, a place from which we come to know a different side of ourselves. For me, this place is hot, chaotic, fiercely dense, color-saturated Mumbai, India, to which I travel twice a year.
My Mumbai personality embraces improvisation. Mumbai teaches provisionality as resilience, finding order from disparate components. Working there, making there, I engage with materials, with time, with life itself. I am oddly at home in my Mumbai personality.
And yet, I remain a stranger there. There is a lag: a sense of being out of synchronization, beyond the simultaneously sluggish and frenetic physical experience of jetlag. My natural patterns are upset, no longer corresponding to the environment or each other. Friends and family are thousands of miles away, and new connections must be established.
Jet Lag Go-Go
offers a space of integration, a space created from an accumulation of attempts at connection and engagement. Drawing, textile and pattern collide with documentary evidence to form a hybrid landscape of place and self.
Reception: Sunday February 10, 2 pm to 4 pm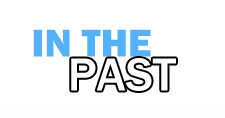 Here is an archive of many of our past events. If you are looking for current happenings at the FAC please go to the home page.
The past events section is updated periodically, very recent past events may not be listed immediately.
To navigate within the past events section:
By Program then by Year
By Artist for Exhibitions
Note these pages are updated every semester.  Not all events or exhibitions will be listed here promptly after they are over.



More Information
Hampden Gallery Hours:
Tuesday through Friday: 1 PM to 6 PM
Sunday 2 PM – 5 PM
We are closed for academic breaks (Thanksgiving, Christmas, Spring Break, Summer) and state holidays
Contact Information:
Main Number: (413) 545-0680
Gallery Director, Anne LaPrade Seuthe
Gallery Manager, Sally Curcio