Thursday, November 14, 2019, 7:30 pm
Bowker Auditorium
Born in Santiago, Chile, Melissa Aldana began playing the saxophone when she was six with the help and influence of her father. She attended the Berklee School of Music and studied under George Coleman in New York before, at age 24, she was the first female musician and the first South American musician to win the Thelonious Monk International Jazz Saxophone Competition. Reporting on her win, the Washington Post described Aldana as representing "a new sense of possibility and direction in jazz." As our Billy Taylor Jazz residency artist for 2019-20, Aldana will spend three days in Western Massachusetts connecting with students and communities to share her music and stories.

Pre-performance talk in the auditorium at 6:30 p.m.
$35, $20; Five College Students and Youth 17 & Under: $10
Under40TIX become available for this performance October 30, 2019
 
Share this event!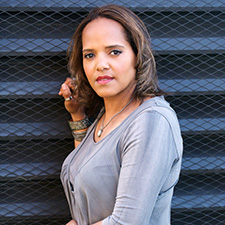 Thursday, October 24, 7:30 p.m., Bowker Auditorium
For 40 years, drummer Terri Lyne Carrington has worked with luminaries across the jazz world. Carrington is also the first female artist to win a Grammy for Best Jazz Instrumental Album. This special curated performance Money Jungle, based on the legendary album of the same name which featured Charles Mingus, Max Roach and Duke Ellington, will pay homage to former UMass faculty and Jazz in July founder Max Roach.
---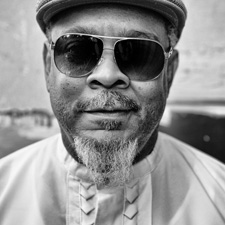 Thursday, March 26, 7:30 p.m., UMass Old Chapel
Master percussionist, scholar and composer Román Díaz is regarded as a "living repository" of Afro-Cuban music. His ensemble gives a profound and unforgettable cultural experience, presenting its own unique repertoire with a broad and deep sound that draws upon its tradition, and all the stations along the evolutionary journey of Afro-Cuban music.
---