Alien Bones
New Work by Steve Foley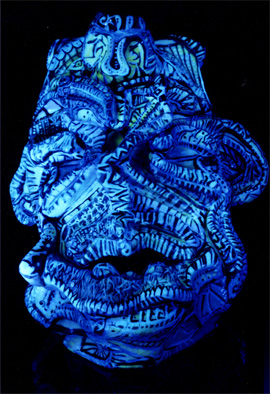 Monday, February 14 - Wednesday, March 2, 2005
   from 2:00 pm to 4:00 pm
As a student at Syracuse University, Stephen Foley traveled to Haiti with his mentor, cultural anthropologist, Bill Waters. There, Foley taught pit firing techniques, bead making, and pottery processes. He also worked with local craftspeople to help establish fair trade and profit networks with several U.S. businesses. During his teaching stint, Foley's own work became influenced by the local artist and by the traditional artwork of the region. He found a renewed sense of liberation in his sculpted forms, the colors he used became brighter and the pattern work more ornate.
Associated Events
Opening Reception: Alien Bones
Sunday, February 20, 2005 
Free and open to the public,2:00 pm to 4:00 pm
Steve Foley artist workshop
workshop at Marks Meadow School in Amherst
Friday, March 4, 2005 
Students from Marks Meadow elementary school work with artist Steve Foley, learn first hand about the power of phosphorescence. Students will complete their own hand painted glow in the dark switch plate.
,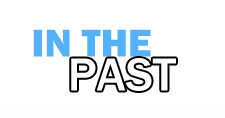 Here is an archive of many of our past events. If you are looking for current happenings at the FAC please go to the home page.
The past events section is updated periodically, very recent past events may not be listed immediately.
To navigate within the past events section:
By Program then by Year
By Artist for Exhibitions
Note these pages are updated every semester.  Not all events or exhibitions will be listed here promptly after they are over.