American Beauty Project
Unbroken Chain: The Grateful Dead in Music, Culture, and Memory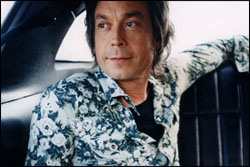 Friday, November 16 2007
Concert Hall   8:00 pm
$35, $25, $15; Five College Students $15; Youth 17 and under $15
In 1970, the Grateful Dead entered the studio to record two landmark albums, Workingman's Dead and American Beauty. These albums have become legendary in the annals of music history and mark a departure from the band's "original" jam sound toward an exploration of folk and bluegrass traditions. Paying homage, a roster of acclaimed artists including Ollabelle, Larry Campbell, Theresa Williams, Jim Lauderdale and Catherine Russell come together to recreate and perform songs from both these works.
On November 16th-18th, the university will host Unbroken Chain: The Grateful Dead in Music, Culture, and Memory, a symposium and conference combining academic inquiry, performance, and artistic appreciation in an innovative multi-disciplinary, multi- media program. As for the musical contributions, there will be two seminal performances that celebrate the Grateful Dead: the American Beauty Project on Friday, November 16th and Dark Star Orchestra, Saturday, November 17th.
Unbroken Chain is presented by the Umass Amherst Graduate School, Department of History, Fine Arts Center, University Outreach and University Research.
About the Conference
This is the first academic to focus on the Grateful Dead by assembling journalists, artists, musicians, and scholars from across the academic spectrum. Dennis McNally, longtime Grateful Dead publicist who earned a PhD in history at Umass Amherst in 1978, will be a keynote speaker. McNally's 2002 book, A Long Strange Trip: The Inside History of the Grateful Dead is considered to be the best, and only official history of the band and a seminal portrait of the extended community it spawned.
Notable authors, musicians and members of the Grateful Dead's inner circle and extended family will be participating. Gallery exhibits, film screenings, performance art, informal musical and participatory oral history gatherings will be scheduled throughout the weekend. You can check out the web site at http://www.umassconnections.com/unbrokenchain.html. For more information about the conference, contact unbrokenchain@umassconnections.com.

 
Sponsored by The Valley Advocate, 93.9 The River, WGBY-TV 57, John R. Lyman Company and Umass Alumni Association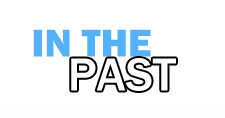 Here is an archive of many of our past events. If you are looking for current happenings at the FAC please go to the home page.
The past events section is updated periodically, very recent past events may not be listed immediately.
To navigate within the past events section:
By Program then by Year
By Artist for Exhibitions
Note these pages are updated every semester.  Not all events or exhibitions will be listed here promptly after they are over.