Andrea Assaf
Reading of recent works by New WORLDTheater director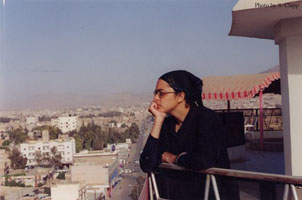 Thursday, April 5, 2007
Augusta Savage Gallery   7:00 pm
Free and open to public.
Andrea Assaf brings intensity, focus, and commitment to all she does.... And she does a lot! A performer, writer, director, educator and activist, she is also the Artistic Director of New WORLD Theater at the University of Massachusetts Amherst. Centering on interests in community-based arts, post-colonial studies, critical pedagogy and cross-cultural performance, her performance work includes original, multidisciplinary solo and collaborative productions, as well as spoken word. Visions of a new world permeate her work. In 2004, Andrea received a grant from Cultural Contact (the U.S.-Mexico Foundation for Culture) as an artist-in-residence in Tijuana, Mexico, collaborating on a bi-national dance-theatre project, Fronteras Desviadas / Deviant Borders. This piece has toured in Mexico, and was recently featured at the 12th International Festival of Experimental Theater in Nicaragua; it will be touring in the U.S. next season. Other original works include include: Co-direction of Slain: Women Going Down, WOW Moves! Dance Festival 2004, NYC; guest direction of Parang Sabil in collaboration with Philippine dance and music troupe Kinding Sindaw, as part of H.T. Chen's Ear to the Ground series 2003; creation and performance of Globalicities, a full-length solo show featured in the 2003 New York International Fringe Festival. As a spoken word artist, Andrea was a featured poet at the People's Poetry Gathering in 2003, in the Bilingual Poetry Series at the Bowery Poetry Club, and at Blue Stockings Women's Bookstore in NYC. Andrea has also been featured on WBAI's Radio Tahrir: Voices of the Arab/Muslim Community. In June 2002, she was a winner of the annual Urbana Queer Slam in NYC, and featured in an international festival of queer poetry at the Centro Cultural Tijuana in Mexico. She is co-author of the book Civic Dialogue, Arts and Culture: Findings from Animating Democracy, and has contributed to several Animating Democracy case study collections. She is also a contributor to the Community Arts Network, Up From the ROOTS, and In-Motion Magazine. She has published several poems, in English and Spanish, and will be included in the upcoming Lebanon is Burning edition of Mizna, the journal of Arab American Literature in the United States. Andrea is a member of Alternate ROOTS and RAWI (Radius of Arab American Writers). Andrea earned a Masters degree in Performance Studies and a BFA in Acting, both from NYU.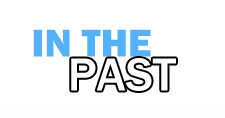 Here is an archive of many of our past events. If you are looking for current happenings at the FAC please go to the home page.
The past events section is updated periodically, very recent past events may not be listed immediately.
To navigate within the past events section:
By Program then by Year
By Artist for Exhibitions
Note these pages are updated every semester.  Not all events or exhibitions will be listed here promptly after they are over.