Asian Art Tour
Rubin Museum of Art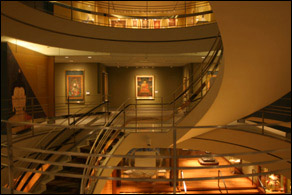 Saturday, November 19, 2005
Robsham Visitors Center   from 8:00 am to 8:30 pm
Tickets: $70; UMass Students $35 cost includes bus, museum entrance,guided tour and snacks
The new Rubin Museum of Art in New York is home to a comprehensive collection of art from the Himalayas and surrounding regions. Join us for this exciting day trip to see magnificent Thangkas, bronze sculptures and so much more and get a deeper understanding of the Tibetan sacred images and motifs you will witness during the week-long creation of the Tibetan Sand Mandala (painting) by the Drepung Loseling Monks. Small sized guided gallery tours with knowledgeable museum staff will assist in personalizing this wonderful experience for each tour participant. Call the Asian Arts & Culture Office 1-413-577-2486 for reservations. Bus will leave at 8 AM from Robsham Visitors Center, UMass, stop at Holyoke Mall and return by 8:30 PM. Lunch and beverages will be available at the Museum Café with plenty of choices among the Chelsea district restaurants for an early dinner. Tour is limited in size so please reserve your seat by October 1 to avoid disappointment. Tickets for NCTA teachers will be $20 with an additional $50 subsidy by the Five College Center for East Asian Studies.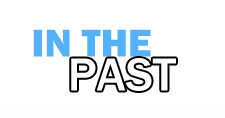 Here is an archive of many of our past events. If you are looking for current happenings at the FAC please go to the home page.
The past events section is updated periodically, very recent past events may not be listed immediately.
To navigate within the past events section:
By Program then by Year
By Artist for Exhibitions
Note these pages are updated every semester.  Not all events or exhibitions will be listed here promptly after they are over.