At the Hawk's Well and Bo-Shibari
by Theatre of Yugen & Theatre Nohgaku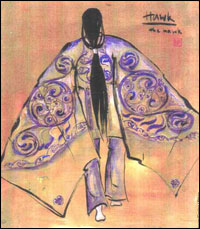 Saturday, September 21, 2002
8:00PM at Bowker Auditorium, UMASS   
$20 and $15; 17 and under: $10 Five College Students: $10 and $7
"To the eye and ear, Theatre of Yugen is stunning theater, a unique audience experience." -Asian Week A collaborative offering of Noh and Kyogen theater in English.Theater Yugen and the Theatre Nohgaku consistently present stunning theater experiences that blend Japanese tradition with western thought. "At the Hawk's Well," written in 1916 is the first of several "Noh plays" by William Butler Yeats, who had never been to Japan, but adapted the style of Noh performance from translations. "At the Hawk's Well" has subsequently been adapted by Noh performers into the traditional Japanese style. Theatrical elements of this 700-year old classical Japanese form reflect a modern sensibility of elegant sparseness with elaborate costumes, two and three main characters, a chorus and a musical ensemble of three drummers and a flutist. Opening the evening's performance are the short comedies of Kyogen. With satirical humor, Kyogen addresses worldly concerns of greed, vanity, and the pleasures of witty banter. Choreographed movement complements stylized vocals that are flavored with sprinklings of old Japanese language.
Presented in partnership with the Department of Theater. Funded in part by the Japan Society of Boston and the Freeman Foundation. The UMASS Arts Council and the Massachusetts Cultural Council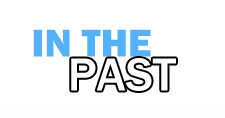 Here is an archive of many of our past events. If you are looking for current happenings at the FAC please go to the home page.
The past events section is updated periodically, very recent past events may not be listed immediately.
To navigate within the past events section:
By Program then by Year
By Artist for Exhibitions
Note these pages are updated every semester.  Not all events or exhibitions will be listed here promptly after they are over.