October 16, 7pm
Avery Sharpe & Charles Neville
reknowned bassist and saxophonist with roots in the Valley and performances throughout the world join forces in an evening of improvised music
Judyie Al-Bilali
New York City theater artist, educator, and UMASS alum reads from her new memoir, For The Feeling: Love and Transformation from New York to Capetown
Avery Sharpe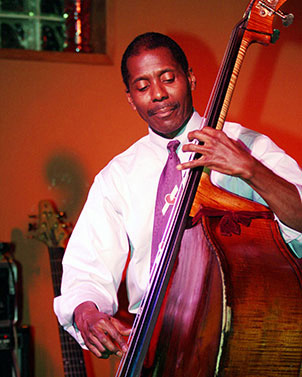 Avery Sharpe's playing evokes words such as honesty, clarity, and dignity. In an age of ephemeral pop stars and flavor-of-the-month trends, Sharpe is a reminder of the lasting value of steadfast dedication and personal integrity. Born in Georgia, his first instrument was the piano, which he started playing at the age of eight under his mother's tutelage. He moved on to accordion, switched to electric bass in high school, then, with encouragement from master bassist Reggie Workman began playing acoustic bass. After working with Archie Shepp and Art Blakey, he became the bassist for legendary pianist McCoy Tyner, which lasted for 20 years. His credits also include sideman stints with many other jazz greats, from Dizzy Gillespie to Pat Metheny, as well as leading his own groups. His first recording as a leader was the 1988 album Unspoken Words on Sunnyside Records, which was praised by critic Jim Roberts as "a diverse, challenging record that rewards repeated listening." His impressive list of recordings that appear under his name have been released on Sharpe's own label, JKNM Records. In 1989, he wrote and conducted the soundtrack for the movie An Unremarkable Life; a decade later, his six-movement piece America's Promise debuted in a concert-hall performance that featured Sharpe's quintet and a gospel choir backed by the Springfield (Massachusetts) Symphony Orchestra. In the 1990's Sharpe was commissioned by the Classical group Fideleo to write 3 extended works for them, and in 2006 Avery was commissioned by the Springfield Symphony Orchestra to write a Concerto for Jazz Trio and Orchestra.  
Charles Neville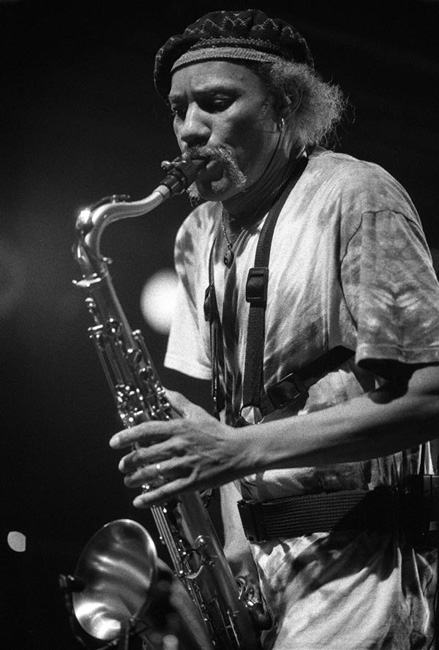 Saxophonist Charles Neville has decades of musical experience, predating the formation of the reknowned family band The Neville Brothers in 1977. With a range that includes rhythm & blues, funk, jazz, be-bop, popular and American Indian music, he lived away from New Orleans for long periods of time, making places like New York, Memphis and Oregon his home and citing musical influences that include Louis Jordan, Charlie Parker, John Coltrane, Sonny Rollins and Professor Longhair.
At the age of 12, Charles joined the band at school, then with his brother Art, formed their own band called Turquoise while still teenagers. As did brothers Art and Aaron, Charles also played briefly with the Hawketts. By the time he was 15, he had quit school and was on the road with Gene Franklin & the Houserockers - part of a traveling variety show. From 1954 to 1956, Charles was on the road backing rhythm & blues greats like Johnny Ace, Little Walter, Jimmy Reed, Big Maybelle, James Brown, B.B. King, Bobby Bland and Ray Charles. And, in his hometown, as a member of the house band at the renowned Dew Drop Inn, Neville played with some of the biggest names in his hometown, including Allen Toussaint, James Booker, Huey "Piano" Smith, and Ernie K. Doe. A drug conviction landed him a stay in Angola prison, whose alumni roster reads like a who's-who of New Orleans musicians.
Then, after moving to New York City, he was exposed to some of the major artists of his instrument, from Sonny Rollins to Charlie Parker and John Coltrane. Neville soon found himself performing with George Coleman and Billy Higgins, and backed artists like Johnny Taylor, Clarence Carter and O.V. Wright. His saxophone won him a Grammy in 1989 for his haunting rendition of "Healing Chant" on the Yellow Moon CD. But the instrument's history goes way back for this artist, long
In 2001, Neville released The Painter, in which he truly does paint with music on classics and original tunes. Also released in 2001 was Safe in Buddha's Palm, in which a seasoned and spiritually minded Charles Neville pays homage to eastern philosophy, the healing power of the feminine, and the wealth of his musical tradition.
 
Judyie Al-Bilali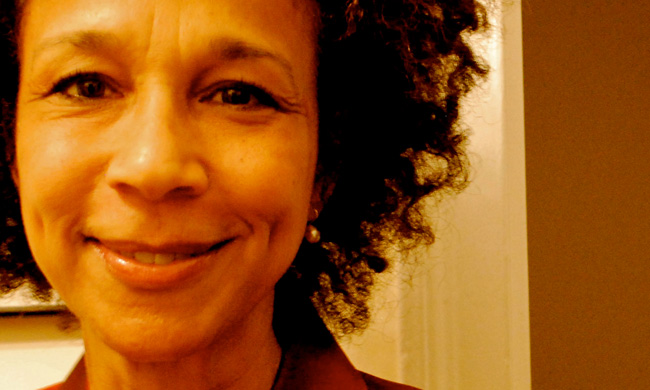 The New York City writer, actor and UMASS alum Judyie Al-Bilali reads from her new memoir, For The Feeling: Love and Transformation from New York to Capetown. For nearly forty years she has been an innovator in performing arts and arts education, working in off-Broadway, regional, community and educational theatre. Ms. Al-Bilali was a Fulbright Scholar in South Africa and is currently a Fulbright Senior Specialist. Having taught at universities and colleges in the US, she is a faculty member in Educational Theatre at NYU. Judyie received a BA in African American Performing Arts and a MFA in Directing from the University of Massachusetts, and is the recipient of a Jacob Javits Fellowship in Arts and Humanities, along with grants from the Rockefeller Foundation, New York Foundation for the Arts and National Endowment for the Arts. As an arts administrator she worked at Crossroads Theatre Company, New York State Council on the Arts, Actors Theatre of Louisville and served on the Kentucky Arts Council. Her recently indie published memoir about her work in South Africa entitled For the Feeling: Love & Transformation from New York to Cape Town is available from amazon.com.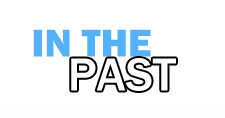 Here is an archive of many of our past events. If you are looking for current happenings at the FAC please go to the home page.
The past events section is updated periodically, very recent past events may not be listed immediately.
To navigate within the past events section:
By Program then by Year
By Artist for Exhibitions
Note these pages are updated every semester.  Not all events or exhibitions will be listed here promptly after they are over.



More Information
Gallery Hours:
Mondays & Tuesdays 1-7 pm; Wednesdays through Fridays 1-5 pm
Contact Information:
103 New Africa House
University of Massachusetts
180 Infirmary Way
Amherst, MA 01003 
(413) 545-5177

 
Gallery Director, Dr. Terry Jenoure
Gallery Manager, Alexia Cota
 
For GPS and mapquest:
180 Infirmary Way
Amherst, MA 01003