Awaji Puppet Theater
A Traditional Japanese Puppetry Form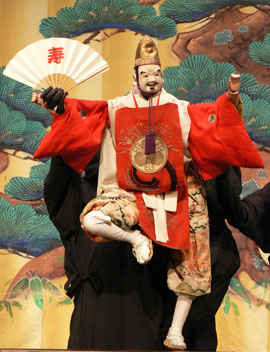 Saturday, February 28, 2009
Bowker Auditorium   8:00 pm
$20, $15; Five College students & Youth under age 17: $15
Pre-concert introduction and talk about Japanese Bunraku puppets
Professor Miguel Romero, UMass Department of Theater, will give an introduction about the tradition of Japanese Bunraku puppetry and speak of about his visit to the Awaji puppet theater in Japan.
Awaji Puppet Theater, designated by the Japanese Government as an Intangible Folk Asset, is a traditional Japanese puppet theater form with a history of over 500 years. This form is considered to be the cradle of all other Japanese puppet theater traditions, pulling together puppet-manipulation, live shamisen music, and recitation/narration. The intricate and gorgeously costumed puppets will perform three well known works from their repertory. Hidakagawa Iriaizakura, an intense dance piece of a lovelorn woman, Ebisumai, a light hearted dance of the Japanese god Ebisu and Tsubosaka Reigen-ki, a powerful drama of suspicion and intrigue.
The North American tour of Awaji Puppet Theater Company is organized and produced by the Japan Society, New York, in partnership with the City of Los Angeles Department of Cultural Affairs, and is supported by the Agency for Cultural Affairs, Government of Japan and The Japan Foundation through the Performing Arts JAPAN program.
Associated Events
Awaji Puppet Workshop
Hands-on Lecture/Demo
Friday, February 27, 2009 Curtain Theater
In this hands-on lecture, Awaji puppetmasters will demonstrate the skills necessary to manipulate these fascinating puppets. An opportunity for questions and answers will follow the presentation.
$10; Free to Five College Students,3:00 pm to 5:00 pm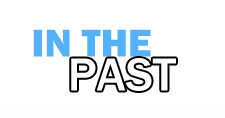 Here is an archive of many of our past events. If you are looking for current happenings at the FAC please go to the home page.
The past events section is updated periodically, very recent past events may not be listed immediately.
To navigate within the past events section:
By Program then by Year
By Artist for Exhibitions
Note these pages are updated every semester.  Not all events or exhibitions will be listed here promptly after they are over.