BFA Thesis Exhibition
James Adelman and Sundai Bestman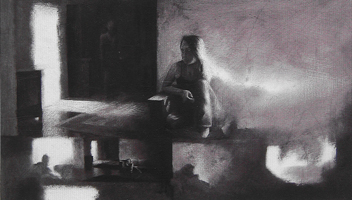 Monday, May 9 - Friday, May 13, 2005
Augusta Savage Gallery   
When James Adelman began his thesis, he intended to achieve a balance between abstraction and realism; integrating into one piece areas of precision, vague suggestiveness, and abstraction. He wanted to achieve this primarily through dissolving and distorting forms with abstract mark, open shape, and selectivity. He also wished to include some interplay between the illusion of reality created by the paint and the actual reality of the paint. Additionally, he intended the works to contain a strong sense of drama and a very atmospheric quality. His exhibition of recent work achieves much of what he had intended it to, particularly with regard to atmosphere, value, and creating a dramatic feeling.
For Sundai Bestman, September 11th became a metaphor of how God used seemingly destructive experiences in her own life to produce golden nuggets of character in her, like a precious rose that grows from concrete . The depiction of light was the means by which she evoked the presence of God in her pieces. To heighten this effect she depicted the WTC at different times of day. She worked in a layered fashion from a thinly applied tonal ground to progressively thicker layers to achieve a sense of tonal subtlety, luminosity, and three dimensionality. Her artistic influences were the glowing Romantic landscapes of the Hudson River School Painters, particularly Thomas Cole, Albert Bierstadt and Sanford Robinson Grifford. The pieces in which she combines portraiture with ghostly images of the flaming towers were inspired by the emotional power and technical inventiveness of the biblical images of printmaker and book illustrator, Barry Moser.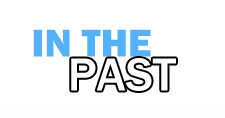 Here is an archive of many of our past events. If you are looking for current happenings at the FAC please go to the home page.
The past events section is updated periodically, very recent past events may not be listed immediately.
To navigate within the past events section:
By Program then by Year
By Artist for Exhibitions
Note these pages are updated every semester.  Not all events or exhibitions will be listed here promptly after they are over.