Balé Folclórico da Bahia
The 38-Member Troupe of Dancers, Musicians, and Singers Performs "Bahian" Folkloric Dances of African Origin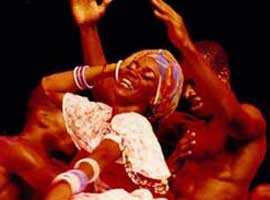 Thursday, January 27
Concert Hall   7:30 pm
$30, $25, $15; Five College/GCC/STCC students and youth 17 and under: $10
The 38-member troupe of dancers, musicians, and singers performs "Bahian" folkloric dances of african origin that features slave dances, capoeira (a form of martial arts), samba, and carnival dances.
"You could call it the Brazilian 'Blast' or the Bahian 'Riverdance.' With them one speaks in superlatives: the operative tempos are frenetic, the movement furious, the colors hallucinogenic..." (The Boston Globe ).
Associated Events
Capoeria Workshop
Omulu Guanabara Capoeira Group with Instructor Marola
Sunday, January 23 Concert Hall Lobby
Free and Open to the public.,2:00 pm to 3:30 pm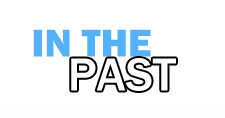 Here is an archive of many of our past events. If you are looking for current happenings at the FAC please go to the home page.
The past events section is updated periodically, very recent past events may not be listed immediately.
To navigate within the past events section:
By Program then by Year
By Artist for Exhibitions
Note these pages are updated every semester.  Not all events or exhibitions will be listed here promptly after they are over.