Ben Ostiguy
Face Value:New Works on Paper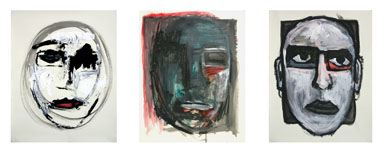 Tuesday, November 11 - Thursday, December 11, 2008
Free and open to the public
FACE VALUE:Ben Ostiguy ARTIST STATEMENT The face can hide or betray the inner life of the person who owns it. It contorts under the weight of thoughts, hopes, and worries- often with the intention of manipulating the viewer. Maybe we want sympathy, to be found attractive, or perhaps to set someone at ease. Whatever the motive, many of us smile when we want to scream, and laugh when we should be crying. Too often it can be hard to truly know just how we feel. To my trained eye it is clear that the Western world is on a self-destructive search for the appearance of happiness. We gorge ourselves on things and attempt to one up each other in arbitrary and misguided competition. The work in this exhibition represents my search for authentic self expression. I attempted to produce each mark without any forethought- I wanted my immediate emotional state to guide my hand and determine the final product. I worked fast and furiously, and seldom, if ever, revisited a piece once I stopped. Although it is somewhat intimidating, I offer this exhibition as one would a hand in friendship- only instead of my hand you will receive access into my vulnerable humanity; unrehearsed, sincere, and as raw as I am capable.
Associated Events
Reception
Sunday, November 16, 2008 
,3:00 pm to 5:00 pm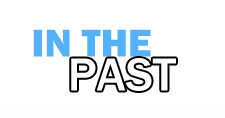 Here is an archive of many of our past events. If you are looking for current happenings at the FAC please go to the home page.
The past events section is updated periodically, very recent past events may not be listed immediately.
To navigate within the past events section:
By Program then by Year
By Artist for Exhibitions
Note these pages are updated every semester.  Not all events or exhibitions will be listed here promptly after they are over.