Lea DeLaria Live in Concert
Wednesday, May 1, 7:30 pm
Fine Arts Center Concert Hall
Orange is the New Black's 'Big Boo' is coming to the FAC for one show only! The much loved and outspoken actress, comedian, musician and gay icon brings her very honest, comedic best to the stage, mixes it up with some jazz tunes and delivers a show packed with funny, enlightening and inspiring moments. Besides countless TV appearances, DeLaria was the featured vocalist at the 50th Anniversary of the Newport Jazz Festival, and has performed in some of the most prestigious houses in the world including Carnegie Hall, Lincoln Center, and the Royal Albert Hall to name a few. With five jazz recordings under her belt, House of David (as in Bowie), was released in 2015 to critical acclaim.

(Adult content, no youth under the age of 15)

$45, $35, $20; Five College Students and Youth 15 to 17 years old: $15, $12, $10

Want a premium experience?  For $70, you can enjoy the show from the orchestra pit, seated at a cocktail table for two as if you were sitting in a small club lounge. Select "Premium Seat" option when you buy online. Subscriber and student discounts apply. 
Academic Connections: Anthropology; Communication; Music; Political Sciencec; Theater; WGSS
See all the
Course Connections
Sponsors: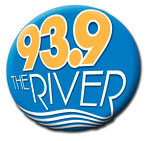 Share this event!