BOBBY DAVIS:
Traces of a Memory
March 26 - April 18, 2014
Opening Reception Wednesday March 26, 5-7PM
Live music by Paul Arslanian (piano), George Kaye (bass), Bob Weiner (drums)
Photographer Bobby Davis shares with us an elegant collection of black & white images that tell an important story about music and local history.  The Pioneer Valley has long been an ardent supporter of creative music and Davis' striking portraits capture many of the pioneers who made their way here between the late 1970s and late 1980s.  Documenting this ten-year period when jazz, blues and rock musicians played for one-night performances or on extended tours, Bobby Davis brings the viewer with him to venues at the U. of Massachusetts, Hampshire College, Amherst College, Look Park, Pearl Street Night Club and other important locales that welcomed giants in the field as well as emerging protégés.  Luminaries such as Miles Davis, Art Blakey, Angela Bofil, Ray Charles, Archie Shepp, and Dizzy Gillespie are caught at magical moments through Davis' impeccable eye and timing.  As the musicians turn their heads ever so slightly and the light strikes perfectly, we can almost hear their breathtaking sounds.  
 
Below, Bobby Davis talks about how he got started and some of the guidance he received along the way:
 
Born and raised in Providence, Rhode Island. My sister and I were among the first African American students permitted to attend our school of choice as guaranteed by the triumph of Brown vs. Board of Education in 1953, the year of my birth. My mother was a nurse and my father was a taxation attorney. I am the middle child of three and with doting parents, we were give the freedom to seek hobbies and activities that will expand our ability to learn and to inspire us to keep learning.

At the age of 5 years old, I wanted to earn some money beyond the pittance that I received as a weekly allowance, so my parents allowed me to have a paper route. It was the savings from the paper route that convinced my father to be my 50/50 partner to purchase my Fender Rhodes piano.  My life changed forever and being on the road became my life.

As a musician playing piano and oftentimes vocals with emerging jazz and R&B groups immediately after high school, traveling in and out of the country with my Fender Rhodes by my side, I found myself exhausted and needing a break from the road. It was then I remembered the words of my father who wished me well as I left the boundaries of Providence, Rhode Island years before, "Son, don't forget to give college a chance." When I had an impromptu moment with one of the giants of jazz – McCoy Tyner, and he reinforced the same, I quickly took the advice. I arrived in Amherst, Massachusetts and soon navigated my way into UMASS' University Without Walls Program.

My college years brought a new passion – photography. I became active in student affairs particularly with NUMMO NEWS – a weekly section of The Collegian. Given my first assignment to cover a concert by nationally renowned guitarist, Michael Gregory, I was shaken by the fact that there were no photographers. I ran back to the NUMMO NEWS office and without second-guessing myself, I took a camera and ran back to the concert. The next morning I was back in darkroom of The Collegian, exited to see what was I able to capture when a writer from The Amherst Record came in to ask me for one of my photos to include in his article. Later, Michael Gregory himself came to me and offered me to do press work form him.

Mainly self-taught and through the kindness and mentorship of many who were willing to share their knowledge, I managed to work steadily.  I had once lugged my Fender Rhodes by my side, but soon afterwards there I was with a camera attached to my hip and on the road again. By the mid 1980's, I came back to The Valley for good – got married and raised children.  It is for our children that I dug out the negative and took inventory of my work. I wanted to share with them the rich cultural experience and history of American music and the men and women who created it.

Through the years I have taken many photos and lasting images of families and friends, performance artists in the streets, our family's journey to the Philippines and the Far East but nothing compared to the moments I spent with these musicians.  I, who love music understood all too well the arduous roads that brought them to us, and for me they were like traces of a memory. 

Bobby Davis


More Information
Gallery Hours:
Mondays & Tuesdays 1-7 pm; Wednesdays through Fridays 1-5 pm
Contact Information:
103 New Africa House
University of Massachusetts
180 Infirmary Way
Amherst, MA 01003 
(413) 545-5177

 
Gallery Director, Dr. Terry Jenoure
Gallery Manager, Alexia Cota
 
For GPS and mapquest:
180 Infirmary Way
Amherst, MA 01003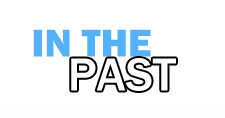 Here is an archive of many of our past events. If you are looking for current happenings at the FAC please go to the home page.
The past events section is updated periodically, very recent past events may not be listed immediately.
To navigate within the past events section:
By Program then by Year
By Artist for Exhibitions
Note these pages are updated every semester.  Not all events or exhibitions will be listed here promptly after they are over.