Saturday, November 9, 2019, 8:00 pm
Bowker Auditorium
João Luiz and Douglas Lora blend traditional and Brazilian guitar works, as well as original compositions and new arrangements. Luiz and Lora have performed together for over twenty years after meeting as teenage guitar students in São Paulo. Together they have performed around the world, including with the Dallas Symphony and Houston Symphony, while continually striving to expand the repertoire for two guitars.

Pre-performance talk in the auditorium at 7 p.m. by Andrew Leonard. Leonard has taught at Wesleyan University, ran the guitar program at the University of Kentucky, and currently teaches at Northampton Community Music Center and online at TrueFire.com. His recordings have been heard on NPR affiliates nationwide. For further information: www.andrew-leonard.com.


$32, $17; Five College Students and Youth 17 & Under: $10
Under40TIX become available for this performance October 21, 2019
Special Event: Sunday, November 10, 9:30 a.m. Eric Carle Museum.
Join Luiz and Lora for a community master class with classical guitarists from around the region.
General Admission Observer: $15
Share this event!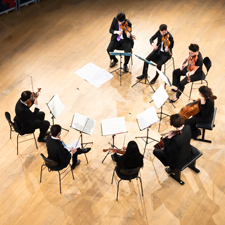 Monday, March 2, 7:30 p.m., Bowker Auditorium
This intimate concert features members of the renowned West-Eastern Divan Orchestra, a group comprised of Arab and Israeli musicians defying fierce political divides in the Middle East and globally. The Ensemble will perform works by Schubert, Brahms, and Mendelssohn as well as new work by Benjamin Attahir.
---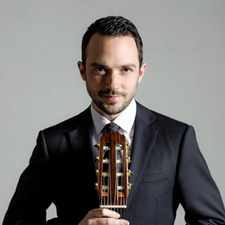 Saturday, April 18, 7:30 p.m., Eric Carle Museum of Picture Book Art
During one of Henderson's concerts, one can expect to hear a mix of evocative Spanish music, introspective Baroque masterpieces, and virtuosic selections from the Romantic era.
---