Natalie MacMaster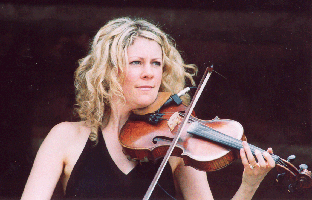 Wednesday, February 28, 2007
Concert Hall   7:30 pm
$35, $25, $15; Youth 17 and under: $15, Five College Students: $15
Natalie MacMaster has turned the music of Cape Breton, an island off the east coast of Canada near Nova Scotia, into an international phenomenon. Whether performing with her band, featuring guitar, piano, bass, drums and percussion, or with a classical orchestra such as the Edinburgh Symphony, MacMaster has thrilled audiences with her exciting fiddling and dynamic stage persona. She has shared the live performance stage with acts ranging from Carlos Santana to the Chieftains, Paul Simon to Luciano Pavarotti, Alison Krauss to Mark O'Connor and dozens of world-class symphony orchestras.
Join us for a pre-show dinner at the University Club. Enjoy a Celtic celebration with the music and flavors of Ireland. Local Irish band Tír Na nÓg will add some Celtic charm and succulent Irish lamb stew or the vegetarian choice of savory Irish bean stew will warm your soul. Both entrees are served in multi-grain bread boule. Dinner also includes tossed baby greens salad, warm rolls and special selections of desserts, coffee or tea. All for the prex fixe of $25. Seating begins at 5pm. Make your dinner reservations by calling 545-2511. University Club is located on Stockbridge Rd to the north of lot 62.
Coca-Cola, The River 93.9, The Recorder, Valley Kids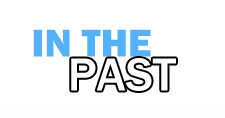 Here is an archive of many of our past events. If you are looking for current happenings at the FAC please go to the home page.
The past events section is updated periodically, very recent past events may not be listed immediately.
To navigate within the past events section:
By Program then by Year
By Artist for Exhibitions
Note these pages are updated every semester.  Not all events or exhibitions will be listed here promptly after they are over.