Call and Response
A Dialogue Between Artists and Writers Curated by Diana Simard.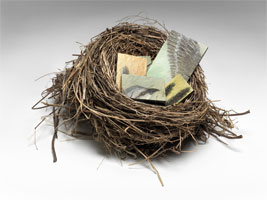 Saturday, November 14 - Thursday, December 10, 2009
Central Gallery   
Free and open to the public
The title of this exhibition is borrowed from the musical terminology relating to a style of singing in which the melody sung by one singer is responded to or echoed by another. The purpose of this project is to facilitate an exchange between art and writing based on the same fundamental idea of call and response. In this project, artists respond to writing and writers respond to art. Each participant contributes two works for the exhibition–the first being for the Call component and the second being for the Response. Over a dozen talented painters, poets, printmakers, fiction writers, sculptors, installation and video artists are participating including visual artist Angela Zammerelli, video artist Marcus DeMaio, poet Noah Eli Gordon, poet Alex Phillips, painter Rachel Ouilette, fiction writer Jason Daniel Schwartz, painter Harry Swartz-Turfle, fiction writer/sound artist Daniel Presnell, and others.
Associated Events
Opening Reception
Call and Response
Saturday, November 14, 2009 
,3:00 pm to 5:00 pm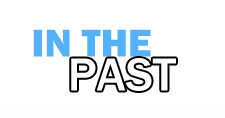 Here is an archive of many of our past events. If you are looking for current happenings at the FAC please go to the home page.
The past events section is updated periodically, very recent past events may not be listed immediately.
To navigate within the past events section:
By Program then by Year
By Artist for Exhibitions
Note these pages are updated every semester.  Not all events or exhibitions will be listed here promptly after they are over.