Carla Carpenter
Balls and Arrows

Thursday, February 26 - Tuesday, March 30, 2004
Central Gallery   
In Balls and Arrows, you"ll see color jump, jangle and jive - barely able to be contained even when physically restricted in a work which takes the form of a cage packed to capacity with rubber balls. In one corner a well worn pair of boxing gloves, in another a neon palette of synthetic fabric crocheted into soft-sculpture. Its source? Bathing suits! On the floor sits a basket of brightly painted crosses, its neighbor a billiards triangle filled with pool balls sitting inside a gold - on closer inspection the brightly hued balls, we see, are balls of yarn. On the wall a wooden alphabet spans the length of a narrow plank painted in primary colors. This work conjures up primary school spelling lessons. So familiar to so many, when looking at this piece you can almost hear a room full of children reciting "A, B, C..." Wait! Look again, and you notice the letters I and U are absent. Surprise! Pleasure and confusion are two responses to Carpenter's twists and turns with all that is familiar existing in concert with all that is unfamiliar. From the worn 1950's style baseball bats, to wooden ironing boards, to antique hanging racks and bird cages, one senses the consideration Carpenter has expended in selecting the objects which are transformed in her process of placement and recontexualization. Her materials originate in the detritus of flea markets, tag sales, road side give aways and even from department store shelves. Some of the objects Carpenter chooses to work with come charged with a history of use - be it as a toy, a tool, equipment or clothing. These found objects then become further activated through Carpenter's intuitive process of selection, placement and juxtaposition. In viewing the work one can sense the painter's eye working in tandem with the sculptor's understanding of objects in space. And just as soon as the color explosion saturates your senses, the eye moves across the gallery where objects reign in neutral splendor. An array of objects constructed of transparent materials strut an absence of color, and yet still there exists a range of whites, a selection of beiges, a palette of creams, and then once again the familiar alphabet - not wood this time, but ceramic. A, B, C and then D..., well not quite in that order. And yes, as the title of the exhibition suggests - balls and arrows add to the visual delight.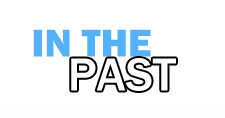 Here is an archive of many of our past events. If you are looking for current happenings at the FAC please go to the home page.
The past events section is updated periodically, very recent past events may not be listed immediately.
To navigate within the past events section:
By Program then by Year
By Artist for Exhibitions
Note these pages are updated every semester.  Not all events or exhibitions will be listed here promptly after they are over.